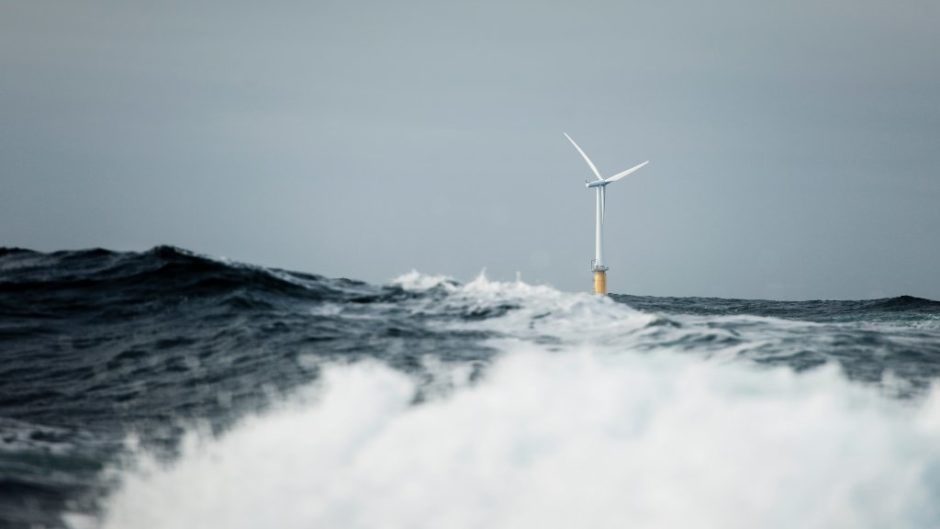 BP is "likely" planning entry into the Scotland offshore wind market, according to an industry expert, after securing a landmark move into the UK sector.
John MacAskill, operations director of London-headquartered Offshore Wind Consultants, said he "would be shocked if BP is not applying for a ScotWind lease".
It's after BP announced yesterday it had won rights to two 60-year leases in the Irish Sea, around 18miles off north-west England, from the Crown Estate for projects up to 3GW in capacity.
Along with partner Energie Baden-Wuerttemberg AG (EnBW), BP agreed four payments totalling more than £900million for the development rights.
It comes as bids are now open for ScotWind, the first offshore wind leasing round in Scotland in a decade, with the window closing at the end of next month.
"We will see, but I am pretty confident BP are likely to be participating", Mr MacAskill said.
The areas on offer "fit their experience of deep water and floating platforms" as much as it does their rivals Total and Shell, he said, adding "I cannot see BP ignoring this exciting segment of offshore wind".
BP, who previously acquired stakes in the US offshore wind sector from Equinor, has said it would pursue opportunities for fixed and floating developments.
"I would be shocked if BP is not applying"
Yesterday, David Anderson, BP's senior vice president of renewables growth, wouldn't be drawn on whether they're bidding (unlike others), though he did note the importance of the region.
He said: "I think Scotland is going to play a very important role going forward. If you look at the low-carbon initiatives already that BP has with the city of Aberdeen.
"I think there's a lot of opportunity. If you look at the areas of mobility, and potentially hydrogen as well, I think Scotland has a lot of opportunity.
"With their offshore wind round I would imagine that will create further opportunity for them."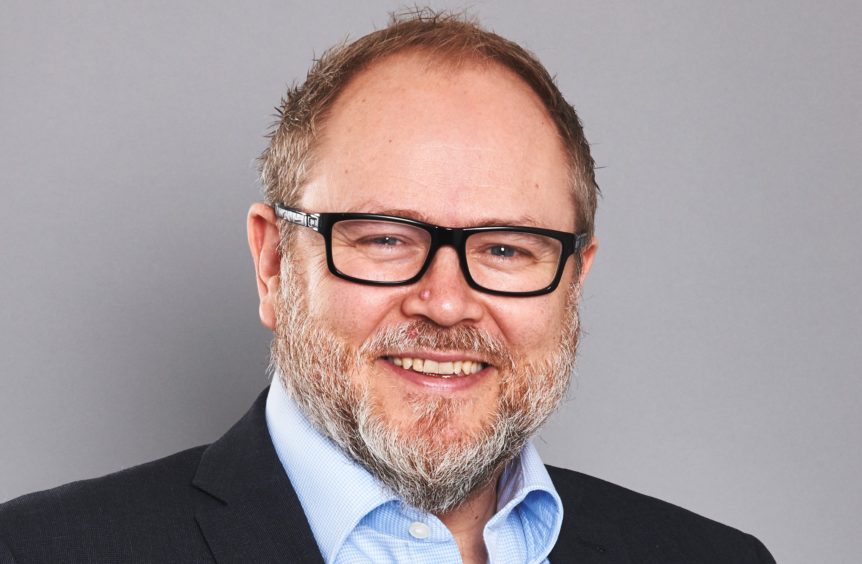 Mr Anderson said BP will look at other partnering opportunities elsewhere, while Stefan Kansy, head of offshore wind portfolio development at EnBW, said "I think it is fair to say that, (for) both BP and us, we consider Scotland to be definitely something to look at".
BP is one of more than 30 developers in the DeepWind supply chain cluster, a Scottish representative group which includes 300 energy firms, such as Shell, Total and Equinor.
Paul O' Brien, who runs the group, said "the mere fact that they've joined the cluster," shows that BP "is interested in whatever is happening in Scotland, and of course the big thing that's happening in Scotland at the minute is ScotWind".
The price of real estate
Mr O' Brien said he was not surprised by the price of BP's bid for the Irish Sea leases, saying that "they really needed to catch up with Shell", despite the fact it far outweighed other winners like Total.
"The big boys are stepping in so Total is there again. Oil and gas is really coming to offshore wind in a big way and BP was the one that was furthest behind of all the majors."
The £900m may not be the full figure, Mr MacAskill of Offshore Wind Consultants highlighted, given that they stop paying the application fee once they've entered into the lease –  after consent is reached – and BP may achieve that quickly.
However the BP move may yet have a knock-on effect to offshore wind in Scotland.
He added: "If this is the price being put on leases in the UK it could mean that bidders may decide to spend large money at risk to help their application scoring for the leases in terms of land agreements, etc.
"Also once a developer has secured the lease, the 'real estate' value will be very high. I suspect losers will be making large offers for equity positions in projects secured."
Recommended for you

Energy minister opens new Edinburgh office for ScotWind developer