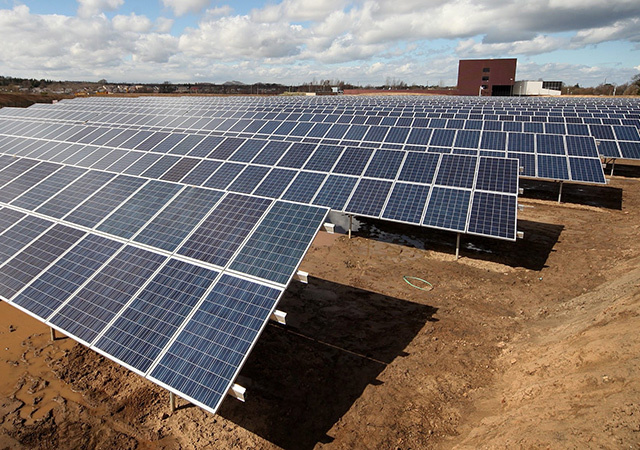 Myanmar's transition towards renewable energy sources will face near-term headwinds after the recent military coup. However, analysts are more optimistic over the medium to longer term given the dominance of Chinese companies in the sector.
In light of the political unrest and significant uncertainties going forward, power and renewables growth will remain weak in the near-term and face further downside risks over the long run, reported Fitch Solutions Country Risk & Industry Research.
But given the dominance of Chinese companies in the renewables sector analysts at Fitch expect support will remain in place.
Myanmar's renewables expansion will be driven predominantly by the solar sector, and growth forecasts from Fitch are underpinned by several large-scale projects in the pipeline, and the 1GW solar tenders that were announced last year.
"The projects awarded were overwhelmingly dominated by Chinese companies, and although investors are likely to adopt a wait-and-see approach in the near term, Chinese investors are typically more risk tolerant and we expect these projects to continue progressing," said Fitch.
"We also believe that Chinese investments are less likely to be subjected to scrutiny for investing in a country that has suffered a coup and will face fewer domestic pressures on decisions regarding their ongoing projects. This is due to the Chinese government's policy of non-interference in the sovereign affairs of other countries, which will most likely result in them adopting a neutral stance on the issue, as the Chinese media has framed recent events as a 'cabinet reshuffle' rather than a coup," added Fitch.
Myanmar has been expanding support for the renewables sector. In late 2020, the government said that it was raising its target for renewables to make up 14% of its total power generation by 2025. It was also reportedly working on a draft Renewable Energy Law, which Fitch expects will boost regulatory support and policy incentives. Although progress is likely to be stalled in the near-term due to the coup and resulting political uncertainty.
That said, Fitch believes that the military government is unlikely to change its strategy on this front, given the falling costs of the technology and effectiveness with increasing Myanmar's electrification rates. As such, Fitch expects broad support for renewables to remain in place after the unrest settles down.
But should international investors turn away from Myanmar, Fitch expects there will be potential for China to capture even more market share, potentially filling the gap over the medium to long-term.
Recommended for you

World's top renewable firms reel even as installations surge