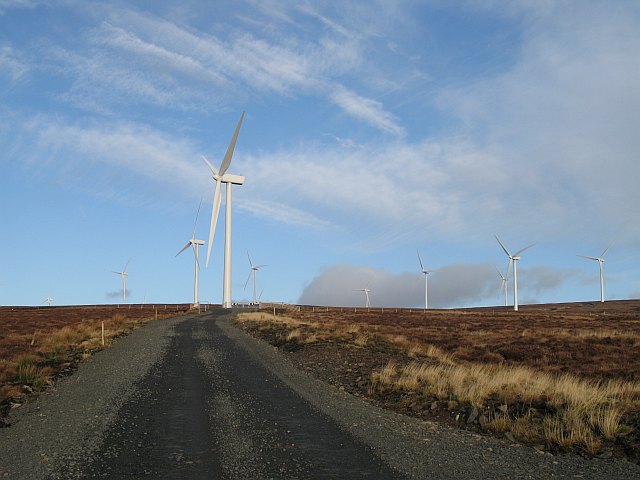 Renewables investment firm Greencoat UK has announced deals worth up to £146million for stakes in a pair of Scottish wind farm projects.
The company is paying £48.1million for the remaining 50% interest in the Braes of Doune development in Stirlingshire, held by Pittsburgh-based investment manager Federated Hermes.
Greencoat now owns 100% of the wind farm, after buying its 50% in 2013 from SSE.
That same year, Federated Hermes acquired its 50% from Centrica.
Braes of Doune, in Stirlingshire, comprises 36 Vestas V80 2mega-watt turbines with a total capacity of 72MW.
Greencoat also announced another Scottish wind farm deal.
It is paying Banks Renewables £51.4million for a 49.9% interest in the Kype Muir Extension project in South Lanarkshire.
The money will be exchanged once the development is fully operational, targeted for Q4 2022.
Greencoat, who last week announced it is rasiing £200m through share placing, will also provide construction finance of up to £47million.
Kype Muir will comprise of four Nordex 3.6MW turbines, plus 11 Nordex 4.8MW turbines with a total capacity of 67.2MW.
Stephen Lilley of Greencoat Capital LLP commented: "We are delighted to acquire the remaining 50% of Braes of Doune, a high quality, ROC-accredited asset, in which we have been invested since March 2013.
"We are also excited to be partnering with Banks Renewables on Kype Muir Extension and look forward to acquiring 49.9% of the project in Q4 2022."