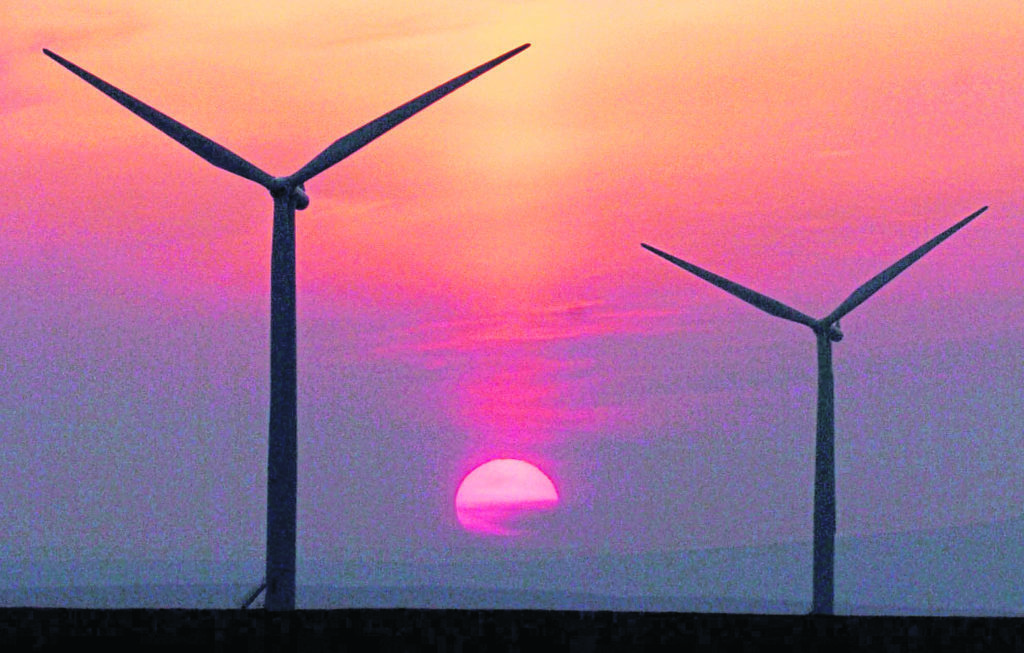 Greencoat Renewables' chairman says the company "continues to perform extremely well" despite "real challenges" in the wider economy.
In its 2020 full year results, released on Monday, the Irish green energy investment firm shared pre-tax profits of €14 million (£12m), down from €18.3m (£15.8m) in 2019.
Revenues across the period totalled €119m (£103m), while net cash generation increased by 36% on the previous year to €66m (£57m).
Greencoat's green energy generation also rose by 22% on 2019 to 1.404 gigawatt hours, 3 per cent below budget.
In light of its resilient financial showing last year, the company declared total dividends of €6.06 (£5.24) per share.
Ronan Muprhy, the firm's non-executive chairman, said its wider outlook remains very strong and has been "largely unaffected" by Covid-19.
He added: "The highly contracted cashflows of our portfolio means that we will continue to experience negligible impact on low captured power prices.
"The Group has demonstrated that it can continue to grow effectively despite the pandemic, and we have a significant pipeline of opportunities in Ireland and across Europe."
In 2020, Greencoat increased its portfolio to 21 wind farm investments, giving it a net generating capacity of 557 megawatts.
It also completed its first business in continental Europe with the acquisition of three wind farms in France.
Earlier in 2021, Greencoat announced its agreement to take on the Kokkoneva wind farm in Finland, once it becomes operational in 2022.
It will also acquire the Cordal wind farm in Ireland, which is expected to close in April 2021.
Ronan Murphy, the firm's non-executive chairman, said: "I am very pleased to announce another strong set of results for the Company, both in terms of operational performance and continued implementation of our growth strategy.
"While real challenges remain in the wider economy as a consequence of COVID-19, fortunately the Company continues to perform extremely well, demonstrating the stability of our business model.
"The Company has matured significantly in the 3 plus years since listing. We are much larger and more diversified and are benefiting from increasing economies of scale.
"We also have a considerable opportunity ahead of us as we bring our expertise and experience to the deep pool of renewable assets in Europe."
He added: "In addition to announcing our full year results today, we also publish our third annual ESG report, detailing our activity throughout 2020.
"The report demonstrates our commitment to effective management of environmental, social and governance matters and our recognition that these are of fundamental importance to the long-term success of the business."
Recommended for you

K2 Management picked to advise on Inch Cape offshore wind farm