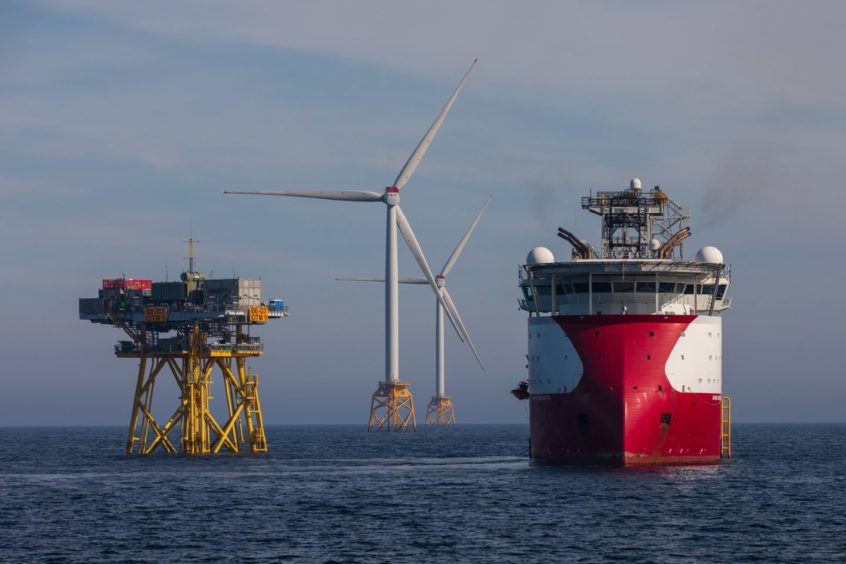 With just hours until the Chancellor's Budget, the RMT Union has called for creation of a £220million annual "Just Transition Fund" for offshore workers.
Rishi Sunak will deliver his remarks this afternoon, having promised yesterday a £30million-plus package for the Aberdeen energy sector, directed around efforts to shift away from fossil fuels.
RMT said around 14,000 oil and gas and maritime workers have been made redundant since the pandemic, and an annual £220m Just Transition Fund in the Budget could allow them to retrain for renewables.
The union proposes "stripping Crown Estate" of offshore wind leasing powers in order to do so, reforming the Royal Family's "Sovereign Grant", which is taken from part of the Crown Estate's profits.
The union arrived at the figure by calculating the Queen's 25% share for 2020-2021 from the £879m to be paid by developers from the Round 4 leasing announced last month.
The Treasury said the Sovereign Grant is calculated on profits from the previous two years, so any unexpectedly large increase would not have an immediate impact.
It added that the Sovereign Grant is next up for review in 2022.
Oil and Gas UK said in April up to 30,000 jobs could be lost from the sector over the following 12-18 months, adding in December that the estimate still stood.
Chancellor Rishi Sunak will deliver his Budget statement at around 12.30 this afternoon.
He is expected to provide £27million in funding for the Aberdeen Energy Transition Zone, first proposed by Sir Ian Wood.
Another £5m is being pledged to a global underwater engineering hub.
The Treasury said its latest commitment was "a first step" in delivering a wider "sector deal" for the oil and gas industry.
UK oil industry chiefs submitted proposals for a sector deal to Westminster in March 2018, estimating total investment of £176 million could deliver £110 billion for the UK economy by 2035.