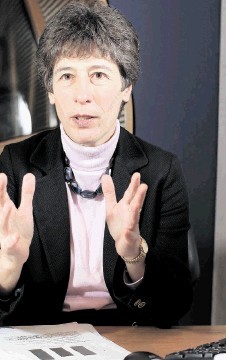 Alex Salmond has been accused of misleading MSPs over the number of jobs created in Scotland's renewable energy industry.
The first minister told parliamentarians at Holyrood last month there were "about 18,000 people employed in renewable energy across Scotland".
The figure used by the SNP leader during an exchange with Conservative MSP Liz Smith was called into question by windfarm protester Lyndsey Ward, of Kiltarlity, near Inverness.
Mr Salmond, who was humiliated on Thursday after he was forced to apologise to parliament for wrongly claiming college funding had not been cut, has been urged to explain why he overestimated to MSPs the benefits of the green energy industry.
Asked yesterday how many people were employed directly in the renewable energy sector across Scotland, a government spokeswoman said: "We use Scottish Renewables' figure of 11,000."
Referring to her exchange with the SNP leader, Ms Smith, a Mid Scotland and Fife MSP, said: "This is clearly a misleading answer by the first minister, who has overestimated the number of jobs created by renewables considerably.
"We know the SNP are obsessed with wind energy, but over-egging the benefits in such a spectacular way is not how to win the argument.
"He must now explain why he did this, and provide a detailed response on exactly how many people are directly employed by this industry."
A Scottish Government spokesman said action had been taken to address the issue.
"The first minister has corrected the parliament's official report to make it clear there are 11,000 jobs supported by Scotland's renewable energy sector," he added.
"Of course, renewable energy is a fast-growing industry, with offshore wind alone having the potential to create up to 28,000 jobs across Scotland. That requires the kind of consistent, unwavering public support shown by this government, its agencies and by the first minister."
Recommended for you

SSE Renewables joins Opportunity Cromarty Firth green freeport consortium