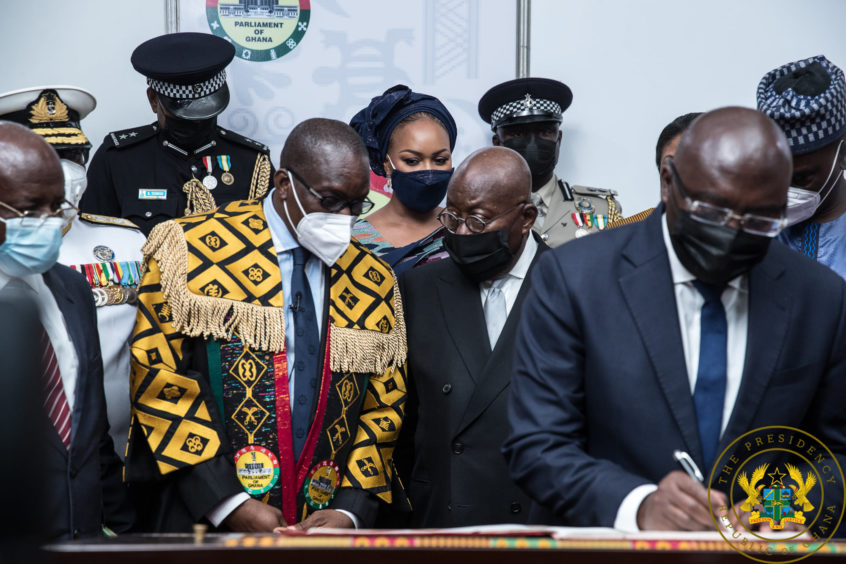 Ghana expects to complete talks with its independent power producers (IPPs) by the end of 2021, President Nana Akufo-Addo said during his State of the Nation Address (SONA).
Speaking on March 9, the address coincided with widespread outages in the country's south. The Electricity Company of Ghana (ECG) noted system shutdowns linked to problems for Gridco.
This followed a total, countrywide shutdown on March 7. Gridco said a technical fault on a transmission line between Prestea and Obuasi had triggered the shutdown. Power was out for around four hours.
Ghana suffered from a series of power shortages in 2015, when these episodes were known as dumsor. The then government signed a number of contracts for emergency power, which Ghana cannot afford.
Akufo-Addo said the government had improved the sector's financial sustainability in a number of ways, including the payment of legacy debts.
Under the contracts with the IPPs, there are "substantial financial charges", the president said. Concluding talks by the end of the year "should result in a more affordable cost of power for the Ghanaian people".
Ghana continues to make progress in bringing power to its people. As of October 2020, the grid reaches 85.17% of the population. Akufo-Addo said he hoped to increase this to 100% by the end of his term.
As part of Ghana's bid to improve sustainability in its power sector, the country is moving towards increased gas and renewable use.
Project plans
A gas processing plant is being built in the Western Region, the president noted. This will complement Ghana Gas' Atuabo plant. This new facility will increase dry gas delivery.
Ghana completed the Takoradi-Tema Interconnection Project (TTIP) in July 2020. As a result, the West African Gas Pipeline Co. (WAPCo) can supply gas from the west to Tema.
Ghana National Petroleum Corp. (GNPC) is also making progress on the Tema LNG project, which should come onstream this year. This will be sub-Saharan Africa's first regasification terminal.
"The facility will also become a hub for regional energy security, ensuring low cost fuel for both Ghana and her partners in the ECOWAS Region," Akufo-Addo said.
Construction should start on the Pwalugu Dam in the second half of this year, he continued, with commissioning expected in 2025.
"It is the single largest investment in the northern part of Ghana made by any government," he said. It will provide 60 MW of hydropower and 50 MW of solar power, he said. The facility will improve "the quality of power supply in the northern part of Ghana".
The president also highlighted progress by GNPC onshore, in the Voltaian Basin. The company has acquired and processed 2D seismic, analysed geochemical samples "and established a working petroleum system", he said.
Ghana re-elected Akufo-Addo in December in a close competition. The opposition objected to the result but the Supreme Court backed the president and the New Patriotic Party (NPP) in a ruling on March 4.
Recommended for you

Ghana nearing construction on new Takoradi-Tema link