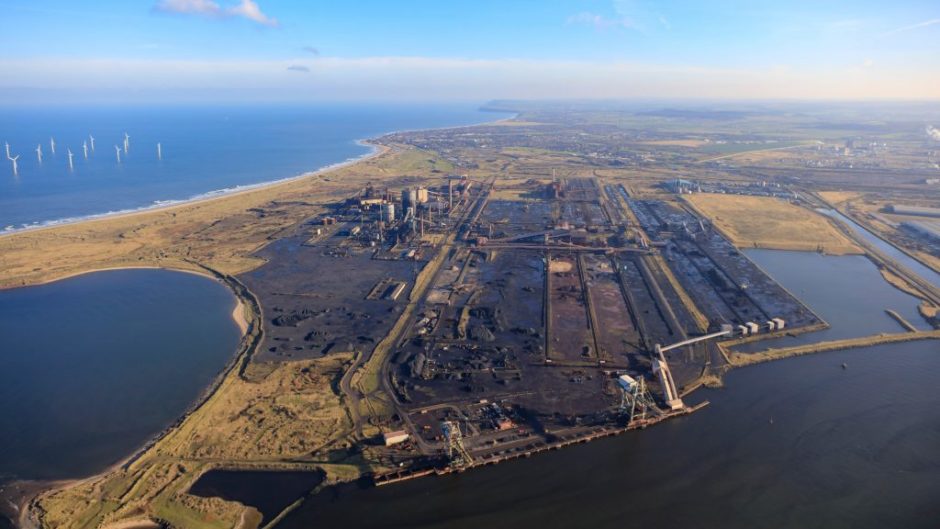 BP has announced plans for what it described as the "UK's largest" hydrogen project.
The proposed facility on Teesside would produce up to 1GW of "blue" hydrogen by 2030 – 20% of the UK's overall target – supporting the development of the region as a hydrogen transport hub.
Named H2 Teesside, the site would capture and send for storage up to two million tonnes of Co2 per year, equivalent to capturing emissions from the heating of one million UK households.
BP said this would be a significant step in developing its hydrogen business, and make a significant contribution to the UK government's production targets.
The firm said the regions close proximity to North Sea storage sites and infrastructure means in its "uniquely placed" for H2 Teesside to help lead the low carbon transformation.
Tees Valley mayor Ben Houchen said it would lead to "clean, high skilled, well paid jobs".
A final investment decision is scheduled for early 2024, and production could begin in 2027 or earlier.
BP said the scheme would "support thousands of jobs".
Dev Sanyal, executive vice president of gas and low carbon energy at BP, said: "Clean hydrogen is an essential complement to electrification on the path to net zero. Blue hydrogen, integrated with carbon capture and storage, can provide the scale and reliability needed by industrial processes.
"It can also play an essential role in decarbonising hard-to-electrify industries and driving down the cost of the energy transition."
BP has also signed agreements with Venator to scope the supply of clean hydrogen to its flagship Teesside plant, and with Northern Gas Network to work on decarbonising gas networks in the UK.
Mike Tholen, sustainability director at industry body Oil and Gas UK said BP was pioneering work to accelerate the country's net zero drive.
"The north-east of England has long been a major hub for the energy industry and has huge engineering capabilities with decades of UK offshore  expertise which will help decarbonise one of the UK's industrial heartlands.
"Expertise in developing cleaner energy systems in the UK will be in great demand as other countries around the world follow where we lead to address the challenge of climate change."
Recommended for you

We must look before we leap with hydrogen and transport