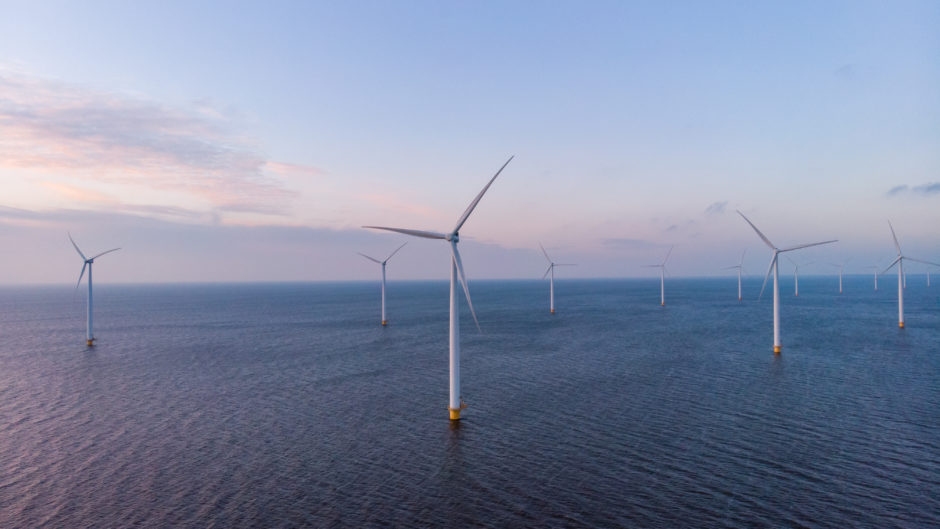 Scotland has given a ten-fold increase to maximum bids for its offshore wind auction, ScotWind, after Big Oil flexed its financial muscles last month.
Crown Estate Scotland, the body which manages the seabed, has completed a review, announced in February, into the leasing process.
Companies can now bid up to £100,000 per square kilometre of seabed for wind developments, up from £10,000 previously.
It's after a separate auction in England and Wales last month, which is designed differently, garnered a whopping £900million bid from oil giant BP and partner EnBW.
That prompted the review which has today been concluded, aimed at ensuring "major green investment".
The deadline for bids for the auction, previously set at March 31, is now July 16.
It is understood that most companies are holding off on their ScotWind bids until late, partly as a result of the various delays, so there will be limited existing bids affected.
The new pricing could mean firms go back to the drawing board on their offers.
The Crown Estate Scotland review has also increased the threshold of development commitments companies need to make to the Scottish supply chain from 10% to 25%.
Industry had been expressing anxiety at the postponement, with the pre-election purdah period starting tomorrow (March 25), and the possibility of delays beyond 2021 resulting in a loss of billions of pounds of investment.
Scottish Renewables CEO Claire Mack said: "Industry always understood the reasons for this delay and we are pleased that Crown Estate Scotland has delivered these changes within a matter of weeks, keeping the process on track for the majority of Scottish Renewables members who have already spent thousands of hours and millions of pounds getting ready to bid for the seabed leases they need to build their projects.
"It is now for those individual developers to decide if the new price of these leases reflects their assessment of the value of the contracts which they will need to secure from the UK Government."
Scottish energy minister Paul Wheelhouse said the announcement balances the "increasing value and demand for Scottish Seabed with the need to secure a strong offshore wind supply chain".
It comes as the UK aims to increase offshore wind capacity four-fold to 40GW by 2030.
John Macaskill of Offshore Wind Consultants, said the cap on pricing is important.
"Yes it is 10 times, but it is still capped, so developers have a known limit to consider.
"So they have restrained the option fees and it seems they are balancing this with increasing the SCDS commitments a developer has to make to be able to request a lease, from 10% to 25%. So I think this is generally good news as this is probably in the lower end of what we expected following the review and the options are the same as they were before the Round 4 results."
Alan Cook, Pinsent Masons partner and specialist in renewable energy, added: "It is unsurprising that Crown Estate Scotland has undertaken a move like this, in response to the significantly higher than expected valuations put on seabed areas by bidders in Round 4 but industry will be cautious of the potential impact on the cost competitiveness of Scottish offshore wind when to comes to bidding for CfDs."
Recommended for you

Crown Estate kicks off Celtic Sea wind leasing round