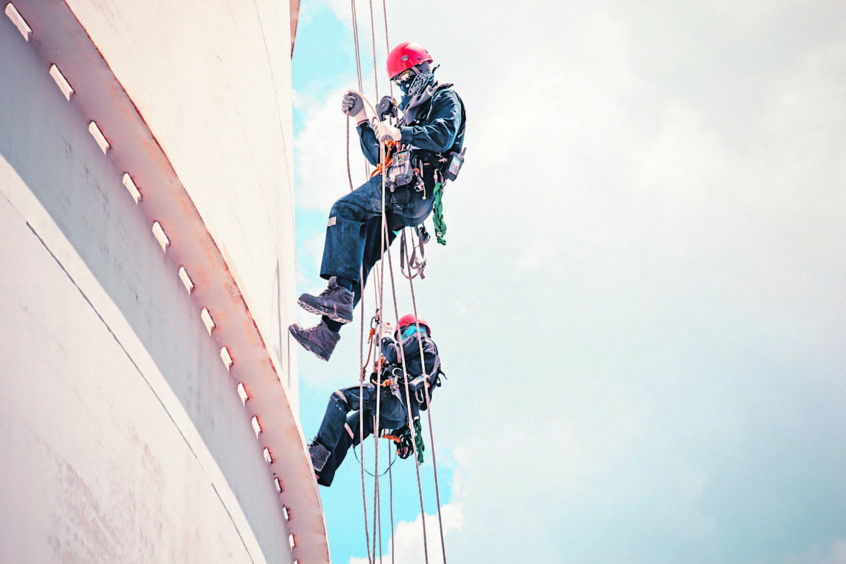 Future renewables developments will need to account for continually increasing expectations around health and safety, a legal expert has warned.
Sean Elson, a partner at Pinsent Masons, said that while the regulatory landscape is likely to remain "relatively stable", the focus on industry standards does not stand still.
He described the renewables industry as "fast moving" and stressed the need for planning to keep place with innovation.
The future clean energy mix is likely to be dominated by technologies that are currently in a fledgling state, such as carbon capture and storage (CCS).
Challenges around the safe deployment and use of renewables currently exist as developers try to gain operational experience of managing projects.
Mr Elson said the legal firm is already being asked by clients about the regulatory framework around potentially dangerous technologies, like CCS and hydrogen.
Speaking during a Pinsent Masons webinar, he said: "It comes down to a quote from one of my favourite movies 'The Martian', in which Matt Damon is trapped alone in a barren wasteland.
"During that he says, "Luckily, in the history of humanity, nothing bad has ever happened from lighting hydrogen on fire".
"We're already involved in projects with colleagues in which we're being asked about the regulatory framework and agenda around hydrogen and CCS projects, specifically in terms of pipeline, transmission and storage.
"A plea from me that when you're developing these projects, please think about the involvement of SHE teams and specialist advisors – there are a lot of complex and overlapping considerations."
He added: "Health and safety law in the UK is relatively stable – it doesn't change very often. That does not mean that expectations remain the same. Expectations are always going up – we see that time and time again."