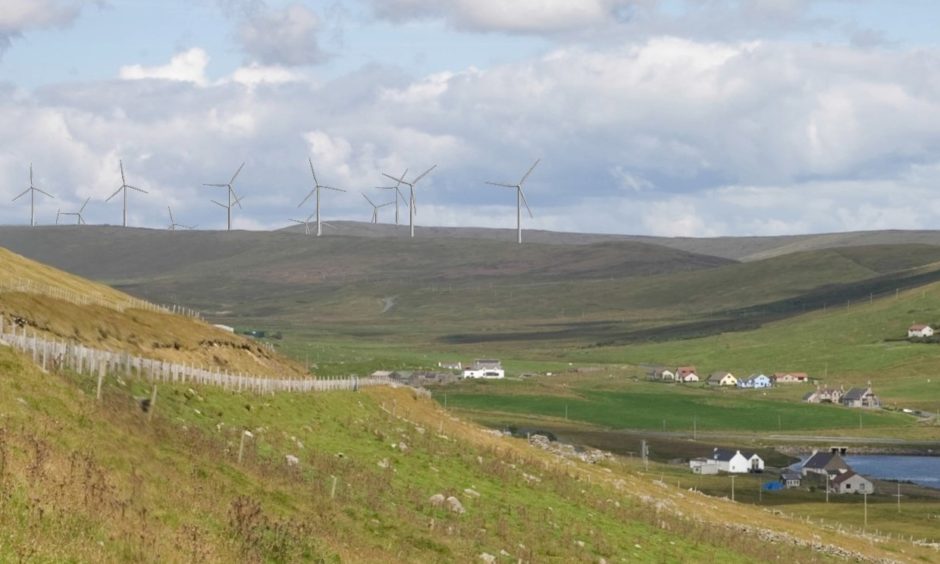 A local campaign group has raised concerns about plans to install a giant power cable between Shetland and the Scottish mainland, after a similar project hit difficulties.
Frank Hay, head of Sustainable Shetland, said many residents on the island have "misgivings" about being dependent on a 200-mile subsea interconnector as a "major source of power".
Energy regulator Ofgem approved plans last year for the High Voltage Direct Current (HVDC) transmission link between Weisdale Voe in Shetland and Noss Head in Caithness.
Scottish and Southern Electricity Networks (SSEN), a subsidiary of SSE, said the project aims to ensure security of energy supply on the island, with Lerwick Power Plant due to close in 2025, as well as allowing for the export of renewable energy to the UK mainland.
The 103-turbine Viking Wind Farm, a joint venture by SSE and the local community, is currently under construction on Shetland – it's due to become operational in 2024.
However, Mr Hay said a lack of clarity on what will happen in the event of a cable outage means that many residents on Shetland have reservations about the project.
He said: "Even now, the backup power situation for Shetland has not been confirmed but it appears to have been accepted that one will be necessary.
"It is quite extraordinary that this was not included in the consideration of the link to Shetland, particularly in the Cost Benefit Analysis.
"I am also trying to confirm the situation about constraint payments should any cable to Shetland fail but Ofgem have yet to respond to my inquiry."
SSEN Transmission said it is currently "working  through options" for a "cost effective" backup solution to support security of supply.
It added: "SSEN Distribution is currently engaging with the regulator, Ofgem, before further stakeholder and market engagement later this year.  Options under review include the potential to run Lerwick Power Station on a standby-only basis."
As well as concerns about the provision of a backup energy source, Mr Hay flagged issues encountered by SSEN during a £30 million project to replace one of the two electricity distribution cables connecting Orkney to the mainland.
SSEN is currently carrying out work to temporarily reconnect the decommissioned Pentland Firth East subsea cable, following a fault with one of the wires.
An investigation into the defect on the new cable, as well as a potential repair timescale, is currently ongoing.
Mr Hay said the incident has "done nothing" to ease the concerns of locals about being reliant on an HVDC cable.
An SSEN Transmission spokesperson said: "As the transmission owner in the north of Scotland, our first priority is to provide a safe and reliable supply of electricity to the communities we serve. HVDC technology, which will be used to connect Shetland to the GB mainland transmission system, provides the most efficient and reliable means of transmitting large amounts of power over long distances via subsea cable and plays an important role in facilitating the transition to net zero emissions.
"The Caithness Moray HVDC link, which has been operational since January 2019, currently has a 99.8% availability rate, demonstrating the technologies capabilities by providing a highly reliable and efficient transmission of renewable electricity from the north of Scotland to areas of demand.
"The Shetland HVDC link, which is scheduled to be fully operational by 2024, has been designed to be protected against potential damages and will be buried in the sea bed via a remotely operated submersible units which cut the trench in which the cable is laid at a specified depth, which is then covered by protective materials. Once operational the cable will be regularly surveyed to monitor its condition and protection and to identify areas for proactive intervention and maintenance."
Ofgem was contacted for comment.
Recommended for you

Planning consent granted for North Sea electric 'superhighway'