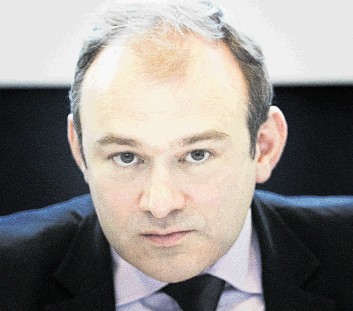 Energy Secretary Ed Davey agreed yesterday to move forward with a deal that could see the UK's renewable energy targets being partially met by green-electricity imports from Ireland.
In the memorandum, signed in Dublin with Irish counterpart Pat Rabbitte, both countries said they would work towards a formal energy trading agreement by next year.
The project, which would involve major infrastructure contracts to connect Irish suppliers to the UK grid, is part of the UK Government's obligation to ensure 15% of energy demand is met from renewable sources by 2020. The Department of Energy and Climate Change says the project will not cost the taxpayer.
Jenny Hogan, director of policy for Scottish Renewables, said: "Given the plans for growing interconnection between Scotland and other parts of Europe . . . we expect to see more sharing and trading of electricity in this way."
RenewableUK deputy chief executive Maf Smith said: "Major initiatives like this create significant opportunities for British companies to help build infrastructure; manufacturing and laying undersea cables for example."