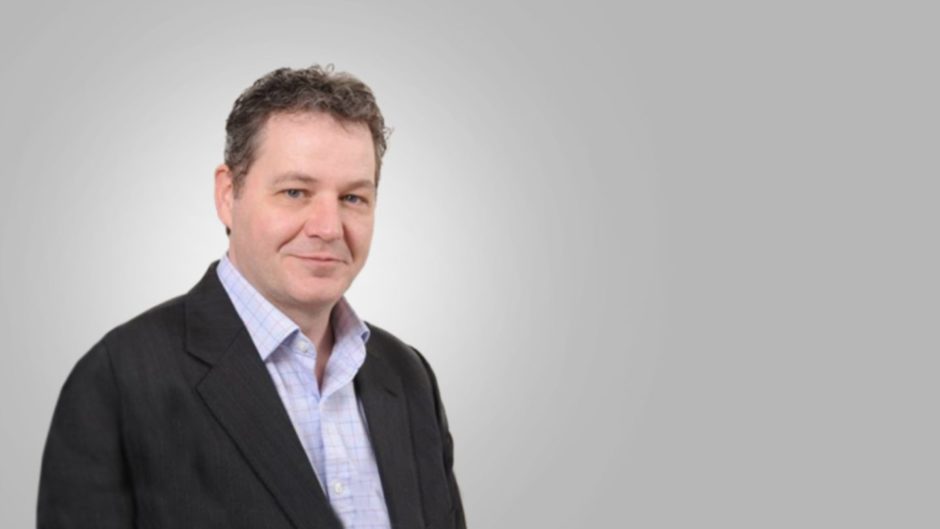 The appointment of a director for the National Subsea Centre (NSC) was announced some 15 months ago, in February 2020.
Since then, while the world has been ravaged by Covid, it's all gone a bit quiet from the centre, which was expected to open in Q3 of last year, with 25 staff at a repurposed facility in ABZ Business Park.
But director Chris Pearson says the last year has been far from quiet for the NSC – a multimillion pound partnership between Robert Gordon University and the OGTC.
Its aim is to tackle current and future subsea engineering challenges faced by all marine industries through world-class, industry-led academic research and development projects.
The products of its labour will be cost-effective, faster, smarter and cleaner technologies.
Progress has been made on the facility in Dyce, which was fit for occupation by the end of last year, though Covid prevented that from happening.
Efforts are under way to kit out the property with a hyperspectral lab and enhanced computer power.
Pearson — a former marginal developments solution centre manager at the OGTC — said the base will act as a satellite campus with regular shuttle bus runs between Garthdee and Dyce to get as much activity and life into the place as possible.
In terms of recruitment, the NSC had to be really flexible due to the pandemic.
Two professors, hired last summer, started in the first quarter at the NSC, which now has six "core" staff, while another half dozen researchers are working on projects that involve the centre.
Pearson – whose career also includes a spell at subsea engineering and construction firm Acergy, which was acquired by Subsea 7 — hopes those bright sparks will join on a full-time basis once activity builds up.
RGU has approved two PhDs, one looking at smart energy grids and the other at wind and solar forecasting.
In addition, Enrique Alba, a distinguished professor of computer science at Malaga University, is expected to come across in summer for a month as a visiting scholar.
At present, Pearson is on the lookout for a centre manager and business development chief for the NSC.
The pandemic "wiped" the venture's attempts to secure industrial anchor partners who would help steer parts of its research agenda.
Pearson has been going back out to the market and reengaging with prospective partners to make sure the NSC is "going in the right direction" and has "relevance".
The three research "themes" the NSC is focusing on include applied artificial intelligence and data science, subsea engineering and integrated energy.
Pearson has been "very busy", alongside industrial partners, "chasing public funds" in the UK and Europe for projects which could harness the RGU's academic expertise.
Pearson said he was "from business" and had a "habit of getting on with things and getting things organised".
He wasn't able to go into tremendous depth regarding projects, as the NSC is still in the competition phase for several of those.
Perhaps most intriguingly, the centre is part of a pan-European "consortium" which is seeking EU funding for "offshore energy hubs", a concept which has already found favour in Denmark.
Pearson said the partners' goal is to design a commercially viable, offshore demonstrator project incorporating wind, wave power and hydrogen storage in the North Sea.
It would supply power to an existing offshore production system and should be replicable across Europe.
Pearson said industrial partners were doing the "heavy lifting" and that the NSC was leading a portion of the research.
Separately, the NSC is exploring concept projects akin to Stanford University's OceanOne semi-autonomous diver system.
Pearson said the centre intended to unite industry and academia to look at developing fully-autonomous diver replacement systems, an endeavour he described as "very hardcore subsea engineering".
In addition, the NSC has been awarded projects relating to hyperspectral analysis and the so-called Blue Economy Cluster Builder, being delivered by Aquatera, an Orkney-based provider of environmental services and products.
It is hoped the cluster builder will help Scottish SMEs position themselves to take advantage of commercial, innovation and economic opportunities within the "blue economy" in Scotland and internationally.
The NSC is also looking at how it could bring further innovation to floating offshore wind.
Pearson said previous energy transitions had taken more than a century to come good.
This latest transformation to low-carbon will have to be done much more quickly than that.
Subsea engineering and energy integration will be key to delivering meaningful change, Pearson believes.
He said: "There's no offshore renewable energy system that doesn't have subsea components.
"Also, we tend to generate power where we need it, near the high density population and industrial centres.
"In a renewable energy world, we will generate power hundreds of miles away from where we need it.
"We're really going to have to think about how we leverage what we have offshore to get a speedy energy transition.
"A key component of that is a 'just transition', and that means bringing people with you. Another is collaboration.
"I do think the NSC is well set up to facilitate that collaboration and ensure that technological advancement is appropriate and affordable."
Recommended for you

Up to 1,600 jobs expected from £8bn Rosebank megaproject