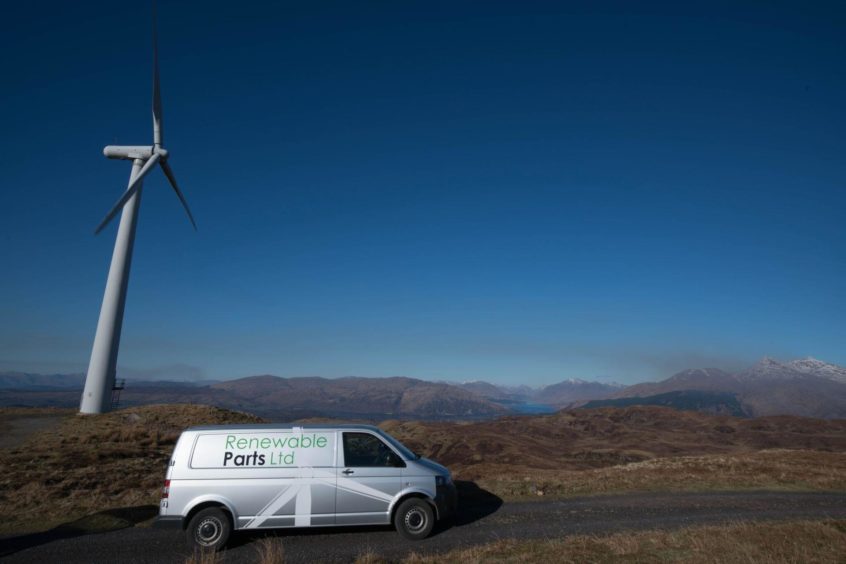 Scottish supply chain firm Renewable Parts is forecasting a year of "strong growth" as it celebrates its 10-year anniversary.
The company, which has bases in Renfrew and Lochgilphead, is looking to grow its presence across the UK and global market, driven by investment in green technology.
Over the past two years, Renewable Parts has reduced the renewables industry's CO2 footprint by 130 tonnes and its scrap by more than 70 tonnes.
The SME specialises in refurbing and remanufacturing components for wind farms,
Ewan Anderson, Renewable Parts' founder, said: "This is an amazing achievement for the organisation, there was a clear need for these services when I started the company ten years ago and it is great to see what's it's now become."
Renewable Parts is currently planning to open its new Innovation Centre, Scotland's first dedicated facility for the refurbishment of wind turbine parts, in Lochgilphead later this year.
With the energy transition picks up pace in the next decade, Renewables Parts has pledged to invest and focus on technology which "increase operational efficiency" and reduces the "environmental impact" of the wind industry.
James Barry, chief executive of Renewable Parts, commented: "The past ten years have seen strong growth for the company, driven by customers who seek high value supply chain solutions. But the prospects for next decade are even more exciting as the world accelerates its transition to renewable energy and a more sustainable future."
Recommended for you

Proserv picked to monitor cables at Hywind Scotland floating wind farm