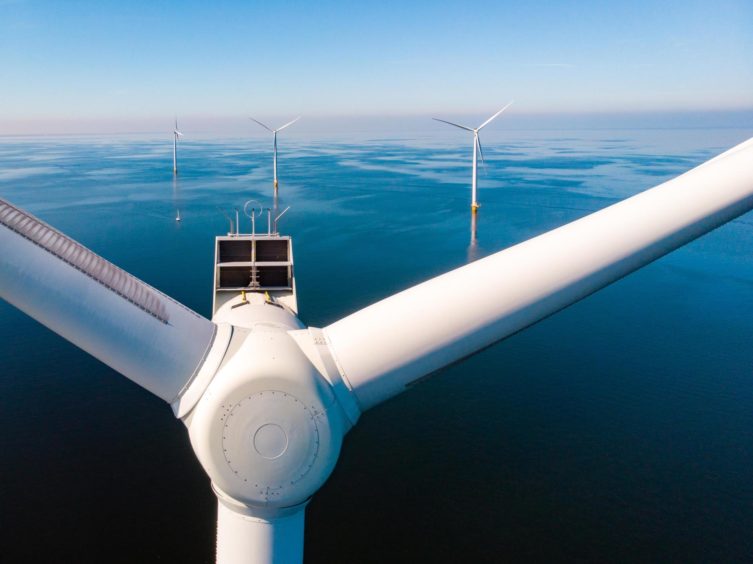 Spending on offshore wind developments around the globe will top $810billion through this decade, according to new analysis from Rystad Energy.
The new figures signal an "increasing shift of investments from oil and gas to renewable energy technologies" as installed capacity is set to multiply nearly eight-fold by 2030.
That will be the year of "inflection point" when capital expenditure (capex) on offshore wind schemes will be on par with capex for new offshore oil and gas projects (excluding exploration) at around $100bn, Rystad said.
Since 2016, global projects have tripled to 33 GW, a figure that is expected to rise to 109GW by 2025 and 251GW by the end of the decade.
Rystad offshore wind analyst, Petra Manuel, said: "The colossal level of investments anticipated in the offshore wind industry this decade reflects the ambitious targets set by companies and governments alike.
"As the market matures and economies of scale are achieved, investments could surge further, sparking even more installed capacity."
With the increase in capacity, there will be a "steep increase in global spending", Rystad said, amounting to $56bn in 2021.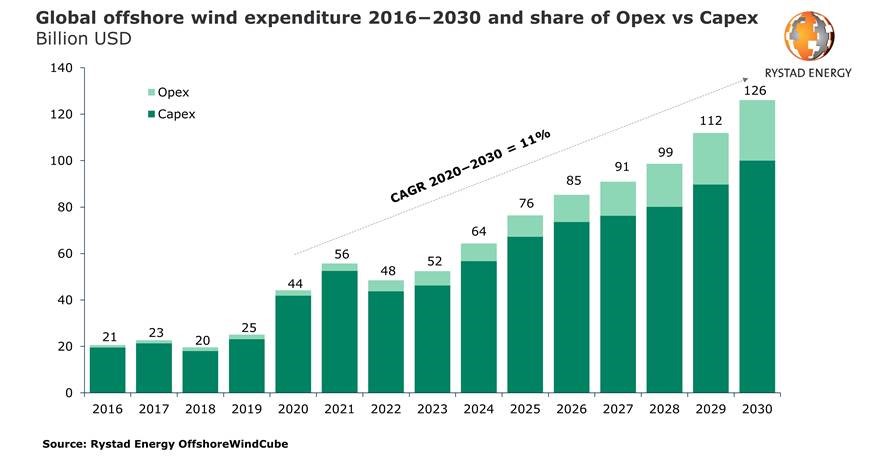 Combined capital expenditure and operational expenditure will lead to the $810m, with Europe expected to lead the way with $300bn alone.
Hornsea, Dogger Bank and East Anglia in the UK will see capex of $33bn, Rystad estimates.
China dominated annual spending between 2019 and 2021 and is expected to account for $110bn through the decade. Wider Asia is expected to see significant investments this year driven by Vietnam and Taiwan, while South Korea and Japan will increase from 2023.
North and South America are only expected to start spending substantial amounts in 2023, but will account for over $70bn this decade.The first large-scale project will be the 800 MW Vineyard Wind 1 scheme off the coast of Massachussetts.
Turbine manufacturing represents the largest share of capex, almost 40% of total investments, according to Rystad, while foundations account for the second largest chunk of 15%.
Cable manufacturing is 14%, rising to 20% when combined with installation.
Recommended for you

BP bids to build two offshore wind farms in the Netherlands