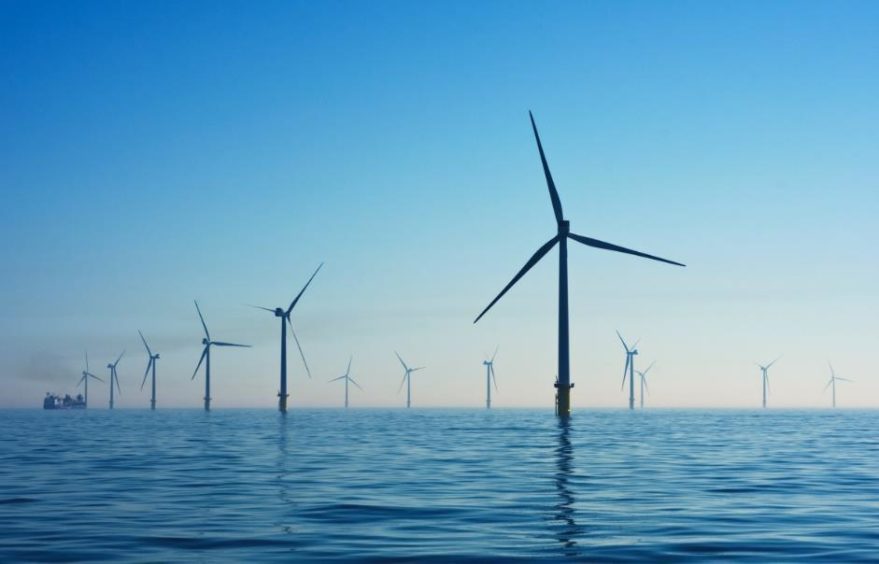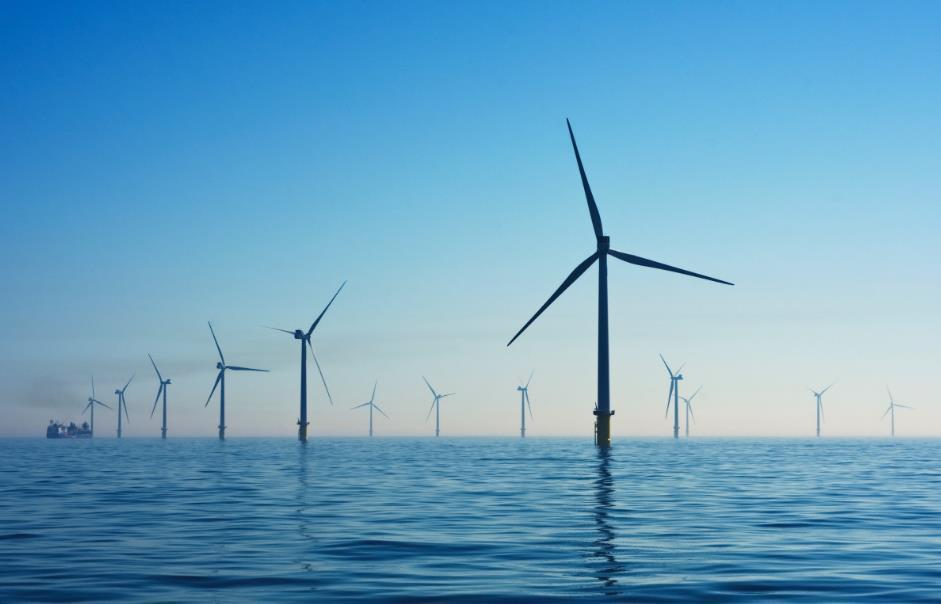 The offshore wind market in Asia is expected to experience massive expansion over the next five to 10 years, particularly in the more advanced economies of Taiwan, Japan and South Korea, as governments face increasing pressure to focus on climate change, renewable energy sources, and hit their net-zero emissions targets.
Significantly, this presents opportunities for European companies to play a key role in the development of Asia's nascent offshore wind energy sector.
So far, China has led the way with offshore wind in Asia accounting for more than 94% of the region's operational capacity. China has the second-highest installed offshore wind capacity globally after the UK, with nearly 10 GW, and could rival the UK for top spot within a couple of years. Fueled by China's rapid expansion, Asia's installed offshore wind capacity is expected to reach 52GW by 2025, and will be almost on par with Europe, data from energy intelligence group Rystad Energy shows.
Asia offshore wind – the Big Potential
Looking ahead the biggest potential lies in Japan, South Korea and Taiwan, said Vince Heo, associate director at consultancy IHS Markit. Taiwan plans to build 5.7GW of capacity by 2025 with an extra 10GW between 2026 and 2035. Meanwhile, Japan is targeting 10GW by 2030 and South Korea is eyeing 12GW by 2030. The respective governments' strong supportive policies are key factors driving the offshore wind sector in these markets, Heo told Energy Voice.
Robert Liew, an Asia-focused analyst at Wood Mackenzie, is also expecting explosive growth in the region over the next decade. "We are projecting at least 80GW," he told Energy Voice. "That's a conservative estimate, as the pipeline of proposed projects is already more than double that and expanding every year."
Excluding China, Asia's current operational offshore wind power can be found in Taiwan (128MW), Vietnam (105MW), South Korea (99MW), and Japan (56MW). Although these countries have limited capacity now, they are on the brink of rapid growth.
Taiwan and Vietnam plan to add substantial capacity in the short to medium term with several high-profile projects already announced. Taiwan in particular offers opportunities for non-Asian developers and suppliers. Meanwhile, countries such as South Korea and Japan are expected to add to growth in the medium to longer term.
Taiwan's offshore wind model
Taiwan stands out with its relatively successful model to develop offshore wind. "As one of the first in the region to act on a commercial scale, Taiwan encouraged many established European contractors to join its auctions independently," Peter Thompson, East Asia energy leader at Arup, a global engineering and consultancy, told Energy Voice.
Taiwan's plan for offshore wind development includes a three-stage strategy and it targets 5.7GW of cumulative installed capacity by 2025 during the first two stages. It aims to build 1GW of resources per year from 2026 to 2035, which will be considered the third stage of development.
"Detailed rules for stage three have not been rolled out yet, which should have been published late last year. It is rumored that the authorities will increase 1GW per year to 1.5GW per year, but nothing is confirmed," said Shan Xue, principal research analyst, power, at IHS Markit in Beijing.
Japan and South Korea
Although Taiwan's market is developing at a slower pace than expected, it is generally proceeding according to plan, said Thompson. "Following closely behind Taiwan are Japan and South Korea. I can see both countries proceeding in a similar way to Taiwan later this year with Japan almost certainly taking off following the construction of their first fixed base system in Q2 of this year, as they have a definitive timeframe in place," added Thompson.
Japan has a huge potential for offshore wind development although the opportunity for bottom-fixed wind will be constrained by available water depth. This will open up the market for the development of floating offshore wind systems. However, the technology for floating offshore wind has yet to be developed on a commercial scale.
Still, Japan is expected to see the installation of more floating projects given its deep waters in the long run.
Thompson expects Japan to bring innovation to existing floating wind concepts and industrialise the technology. "It will bring costs down and start a whole new revolution in floating systems," he said.
South Korea is banking on its proposed 8.2GW Sinan project that will cost $43 billion to help meet its 12GW target by 2030. The scheme was announced earlier this year and if successful would be the world's single largest offshore wind development.
South Korea has also become a magnet for exploration and production players, such as Total, Equinor and Shell, that have all taken stakes in offshore wind development projects there.
Vietnam
Meanwhile, outside of the big north east Asian economies, wind developer Enterprize Energy is planning to build a 3.4GW offshore wind project in Vietnam. The proposed $12 billion Thang Long project would be the country's first true offshore scheme.
The World Bank estimates that as much as 10GW of offshore wind capacity could become operational by 2030 in Vietnam, one of the most promising markets for offshore wind in Southeast Asia.
The bulk of Vietnam's offshore wind farms expected to be commissioned towards 2025 are in nearshore, intertidal areas, where offshore-onshore hybrid solutions are being used. However, from the mid-2020s, some offshore wind farms are planned farther from shore and in deeper waters, which is likely to open the door for more overseas companies.
Offshore wind Opportunities for European companies
Asia can emerge as a global powerhouse of offshore wind energy production, but it will not get there just by emulating what Europe has done in the industry.
"Some approaches used in Europe can be adopted and adapted for the Asian market outside China. It is recognised that there's a lot for Asia to gain from working with European contractors; the European industry has pioneered offshore wind technology such as large-scale turbines, subsea cabling, offshore foundations, and installation vessels, as well as commercial and finance systems," said Arup's Thompson.
Indeed, Asia is expected to involve experienced European contractors and consultants, who can enable the local supply chain to develop its own skills faster through technology transfer, added Thompson.
Taiwan is striving to develop local expertise and a local supply chain capable of serving not only the Taiwanese markets, but also the rest of Asia, through local content requirements with manufacturers and suppliers.
"Although Japan and Korea have well established contracting bases, with the necessary knowledge, experience, and equipment to undertake large-scale infrastructure projects, they lack experience in offshore wind. For this reason, a pragmatic approach based on allying with established European contractors is seen as the best way to learn quickly," said Thompson.
IHS's Heo believes that the European players will see opportunities in the Asian market as developers, equipment manufacturers, as well as in other parts of the supply chain.
The top three turbine players, Vestas, Siemens Gamesa and GE, are all seeking dominant positions in the emerging offshore wind market in Asia. There is a significant gap in turbine technology compared with local players, added Heo.
"Other key components, such as gear box, power converter, generator and transformer, will be an area of opportunities for European players given their technical expertise over local players. Most turbine OEM players already have established their supply chain, so they hold a key for the European part suppliers to make inroads into Asia markets," Heo told Energy Voice.
Floating wind could be key for Asia
Asia generally has limited availability of shallow water compared to Europe, and most of it it located very close to shore, where the wind resource is less. As a result, Asia could see the rapid development of commercial scale floating offshore systems, especially around the waters of Japan, Korea and Taiwan, said Thompson.
Floating offshore wind is one area where Asia's wind industry could develop to compete with, and even surpass, Europe.
Significantly, the Asian floating offshore wind farm market is getting traction with European oil and gas companies due to the potential synergy with offshore engineering technology, existing marine and shipping infrastructure, as well as strong local government support, said Heo.
Wood Mackenzie's Liew told Energy Voice that the investment opportunities for offshore floating wind could be worth as much as $58 billion in Asia Pacific.
For now, the high costs associated with floating wind make it uncommercial. But over time, Liew expects the technology to become more competitive, especially if manufacturing bases shift to Asia.
"Floating offshore represents perhaps the largest frontier for wind power in Asia Pacific in the long-term. There is significant future upside as almost all markets in Asia Pacific have coastlines and floating offshore can unlock wind resources near coastal cities even in low wind speed areas. Despite the limited scale today, floating offshore wind offers almost limitless potential," said Liew.
Still, Ian Hatton, chairman of Asia-focused wind developer Enterprize Energy, believes the acceleration of deep-water offshore wind development is being held back by a singular focus on floating wind, while innovative fixed bottom or buoyant foundations offer an immediate route to large-scale, cost effective deployment. In particular, the articulated wind column initiative led by energy services firm ODE holds promise, Hatton told Energy Voice.
Articulated wind columns – a buoyant, vertical structure with a fixed, iron-ore base – can be built at sites with waters more than 110 metres deep with a compact footprint that allows a greater number of turbines and more flexible placement than floating wind, said Hatton.
There is no doubt that Asia's offshore wind industry is set to rival Europe's in size by 2030. Although the path to get there remains unclear, the green energy opportunities are enormous, as the region's installed offshore wind capacity will surge, supported by strong government policies.
Recommended for you

Australia takes aim at offshore wind for cleaner future