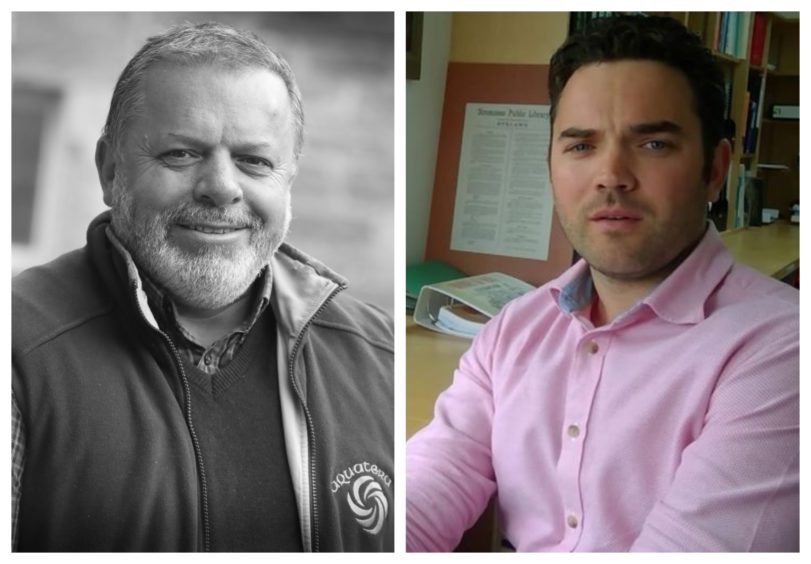 Aquatera, the Orkney environmental services and consultancy firm, has restructured its business with a new addition to the top team.
Gavin Barr, formerly the infrastructure boss at Orkney Islands Council, has come on board as managing director of what is now Aquatera Ltd, its consultancy arm.
Meanwhile Gareth Davies, the current managing director who founded the business in 2000, moves into the new role of chairperson of Aquatera Group.
Aquatera, which employs 38 people across the group, has restructured into four segments covering "consultancy services", "research and advocacy", "innovation management, and "commercial sustainable development ventures".
The move creates a new make-up for the 15 businesses Aquatera operates and participates in, it said.
Over the last 20 years, the Stromness-headquartered venture has delivered over 900 projects across 40 countries globally.
Mr Davies founded the company after developing and running Orkney's ERT Stromness environmental management consultancy and sister ERT Caspian based in Baku, Azerbaijan.
Both firms provided a consultancy and laboratory-based operation and grew significantly during his tenure.
Currently, Aquaterra's consultancy workload includes the ReFLEX project in Orkney to integrate electricity, transport and heat networks, ultimately aimed at eliminating reliance on fossil fuels.
Other clients include the UK and Indonesian governments in areas including the carbon transition, environmental surveys and work in the "blue economy", while Aquatera is also working with the Energy Information Administration (EIA) in the US.
Gavin Barr officially joins in August after more than 14 years with Orkney Islands Council, latterly as executive director of development and infrastructure.
He said: "I very much hope and look forward to being able to continue to contribute and work alongside current colleagues after the summer under the wider 'Team Orkney' banner.
"In that regard I am exceptionally pleased to have the opportunity to join Gareth and the Aquatera team at this time of immense opportunity for environmentally responsible and progressive development and innovation activities locally in and around Orkney, and globally."
Mr Barr joins the board, comprised of Ian Hutchison, Gaynor Jones and Ian Johnstone, chaired by Gareth Davies.
Mr Davies said: "Over the last 20 years our team has worked to establish a platform of experience, talent, tools and capacity to help address some of the key challenges faced by communities, businesses and governments.
"We are now ready to expand our team of expertise to meet the growing needs for the support and services that we can provide around the world."