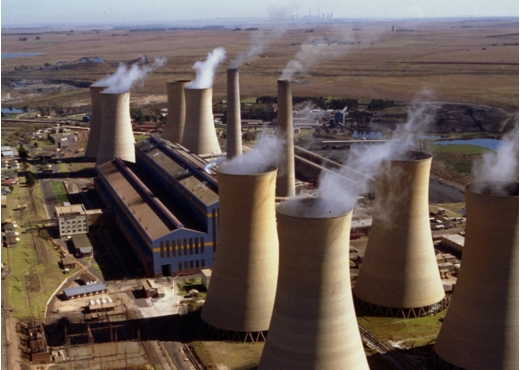 Eskom has signed a memorandum of understanding (MoU) with Agence Française de Développement (AFD) on developing a more competitive – and lower carbon – electricity system.
AFD has provided 340 million euros ($409.5mn) in loans to support Eskom over the last 14 years.
The South African company, which provides 95% of the country's power, is working on a restructuring programme. This just energy transition aims to secure a sustainable, low-carbon future, it said.
The MoU touches on a number of areas. It provides support for the Namaqualand Strengthening Phase 2 project. It aims to help restructure Eskom's business model through a technical co-operation grant.
The agreement also touches on potential collaboration in the pursuit of renewable power and the transition study.
Komati repurposed
Finally, it aims to foster dialogue between Eskom and stakeholders in the Komati power plant.
"We have had long lasting ties with our partner Eskom. We are confident that our close collaboration with Eskom will serve to enhance Eskom's capacity to find sustainable solutions to the challenges it faces", France's ambassador to South Africa Aurélien Lechevallier said.
Eskom's CEO André de Ruyter said the Komati plant was one of the older facilities. It commissioned the last of the 1,000 MW power plant's generators in 1966 but output has dwindled in recent years.
Eskom has expressed interest in repurposing Komati to run on other feedstocks, such as gas or hydrogen. Whatever its future, the company has committed to net zero by 2050, ruling out the continued use of coal.
One suggestion for Komati has been solar and battery storage.
"In this brighter and more sustainable future of electricity generation, Eskom is encouraged by the continued support and partnership of the French people", de Ruyter said.
"French institutions have always stood beside Eskom at key events in the development of the electricity industry in South Africa."
The company lacks the financial ability to be able to execute its transformation plans for its old coal fleet.
Wage talks
Eskom is due to begin negotiations with its labour unions on May 4, ending on June 3. The company warned that such talks may be "unpredictable and, depending on the positions taken by the parties, could result in tensions arising".
The power producer said it was taking a good faith stance and appealed to all parties to "do everything possible to avoid any unnecessary disturbances. This is particularly crucial as Eskom is, by law, providing a critical essential service."
The president of the COSATU has said no one should lose their jobs. At the heart of Eskom's social compact is an "agreement that no Eskom worker may be retrenched".
Zingiswa Losi went on to say Eskom should "embrace a Just Transition that will see jobs being created not destroyed. The economy needs reliable and affordable electricity if it is to recover."
Losi also called on the government to tackle corruption and mismanagement at Eskom.
News24 published a report today alleging a "dodgy tender tsunami" at Eskom, based on leaked files from the company. The report claims Eskom has awarded 178 billion rand ($12.3bn) of questionable tenders over the last 10 years.
It linked many of these contracts to the Kusile power plant. There is a "group of senior Eskom executives" who stand to benefit from corruption, News24 said, saying it will name those involved in the coming weeks.
Recommended for you

Omnia signs up to decarbonise ammonia with PNE