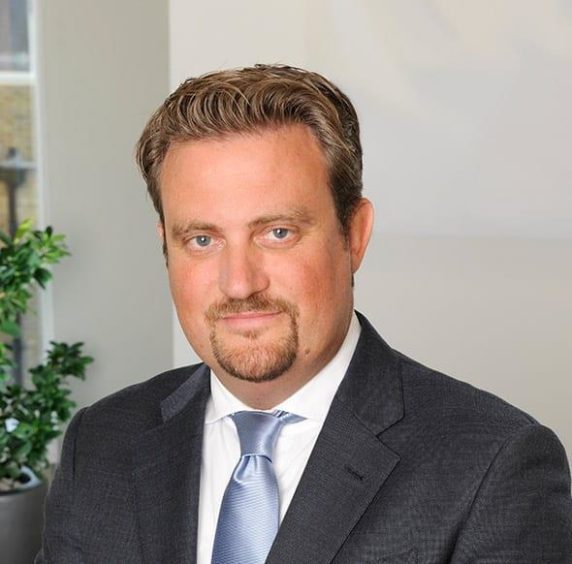 A new energy storage firm with backing from private-equity house Bluewater plans to invest $250 million.
Global Energy Storage (GES) has been launched by the management team from Global Petro Storage (GPS), a hydrocarbon storage and logistics company.
The new venture is focused on developing storage and logistics projects for LNG, LPG, hydrogen, ammonia and renewable fuels.
The team is based in Singapore, the Netherlands, UAE and London is led by chief executive Peter Vucins and executive chairman Eric Arnold.
CIO Alan Hyslop, CFO Sim Seow Wah, and CTO Mark Synnott also join from GPS.
Mr Vucins said the team would initially work across both GES and GPS, which Bluewater first invested in five years ago.
He said the management team would stay with GES in the event of a Bluewater exit from GPS.
The CEO said GES was developing an "exciting pipeline of projects" in Southeast Asia and Latin America and expected to announce its first deal "very soon".
GES is also interested in contributing to decarbonisation in the UK, which has ambitions for growing hydrogen production, particularly in places like Humberside.
In addition, GES has signed up to the Transhydrogen Alliance, alongside Dutch engineering firm Proton Ventures, Dubai-based  Trammo, and VARO, an European mid- and downstream energy company.
The consortium was set up to work together on the production and import of green hydrogen and green ammonia into Europe via Rotterdam.
Mr Vucins said: "There is an urgent need for storage assets for the next generation of low carbon fuels.
"GES has the expertise and financial backing to develop this crucial infrastructure at key locations around the world.
"I am delighted that GES will be playing its part as we all work together to meet the ambitious, and essential, Paris carbon reduction targets."
Mr Arnold said: "GES has a unique proposition. Our team has proven experience that is second-to-none.
"We have PE backing, so we can make swift decisions and take a longer view, rather than focusing on just the next quarter. And we have a strong focus on energy transition fuels.
"You put these together, and I believe Global Energy Storage is extremely well-placed to make a significant contribution to the Energy Transition."
Bluewater managing director Martin Somerville added: "Peter and Eric are genuine leaders in the sector, and that's why we're supporting this new vehicle to build on the continuing success of GPS.
"GES will allow them to target new markets and opportunities that help deliver new storage solutions for the energy transition."
Recommended for you

Norway has strategic value to Europe beyond oil and gas