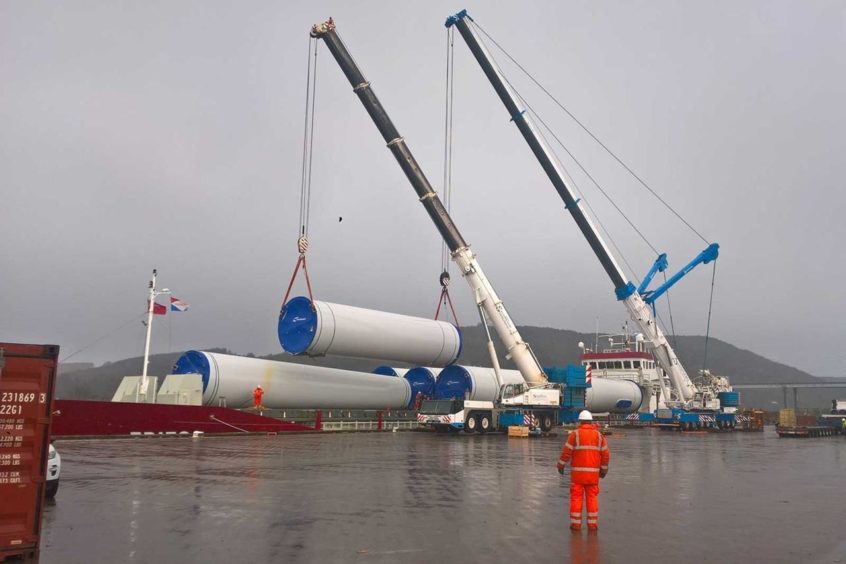 RWE has pledged to forge ahead with its "transformation" and is planning to invest "billions of euros" in the expansion of its renewables portfolio.
The German multinational energy firm confirmed its strategy in its Q1 financial results, in which it posted pre-tax profits for the period of €627 million (£538m).
That's a significant drop on the corresponding period in 2020 when the company recorded profits of €1.026 billion (£880m).
RWE attributed the drop to "extreme weather events" in Texas, which impacted its onshore wind and solar operations.
For the first three months of 2021 the firm's revenues were €4.78bn (£4.1bn), up from €3.85bn (£3.3bn) last year.
Earnings before interest, taxes, depreciation and amortization (ebitda), RWE's preferred financial yardstick, for the period was €883m (£757m), compared to €1.32bn (£1.14bn) in 2020.
RWE is currently in the process of wind power and solar plants, as well as battery storage systems, with an installed capacity of 3.7 gigawatts (GW).
More than 20 of those plants, accounting for a total installed capacity of about 2 GW, will start commercial operation as the year progresses.
In the latest Crown Estate leasing round, covering England and Wales, RWE snapped up the rights to develop 3GW of offshore wind across two adjacent locations in the North Sea.
They will be situated on Dogger Bank, which will also houses the firm's 1.4GW Sofia offshore wind farm – a final investment decision on the project was made in March.
In addition to its increasing offshore portfolio, RWE also has a number of onshore wind farms in the UK, specifically in Scotland.
In the Highlands, it operates the Stemster, Stratrory and Strathy Wood wind farms, while its controversial Glen Kyllachy development is currently under construction near Inverness.
Michael Müller, chief financial officer of RWE AG: "The result for the first quarter meets our expectations.
"We confirm our forecast and uphold the proposed increase in the dividend thanks to the bright medium- and long-term earnings prospects in our core business.
"We are making good progress with the expansion of renewables and are strengthening our position as one of the world's leading players.
"Our highlevel of capital expenditure shows that we are speeding up the pace of our transformation. Hardly any company is changing as radically and as fast as RWE."
Recommended for you

Adnoc sets out June IPO plan for Borouge