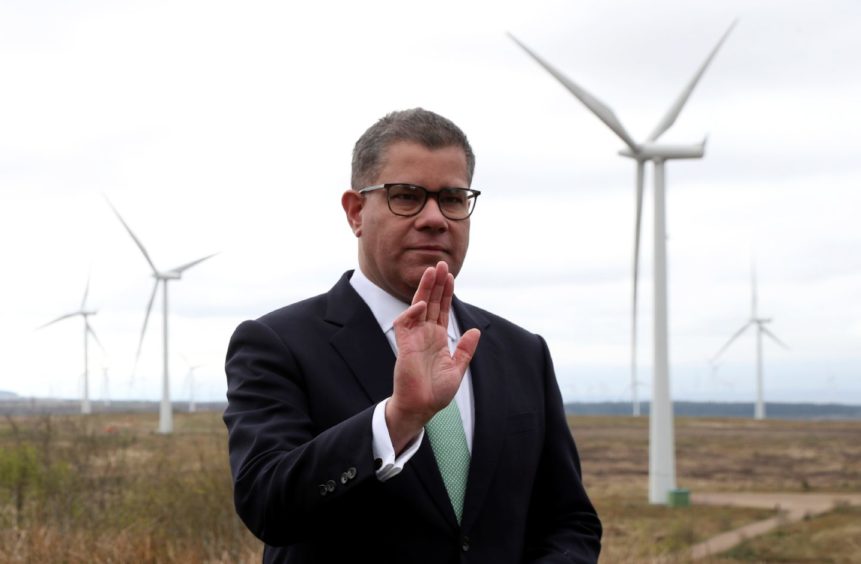 Cop26 must consign coal power to history, signal the end of polluting vehicles and call time on deforestation, the president of the climate summit has urged.
In a speech from Whitelee Wind Farm, near Glasgow, Alok Sharma said November's United Nations meeting in the city was the "last hope" for keeping the goal of limiting global warming to 1.5C alive.
And he said he hoped to see a physical summit in which delegates from developing countries were able to sit around a table, face-to-face, with the world's biggest polluters.
He said details of how the conference could be delivered safely for delegates and the people of Glasgow were being worked through and would be set out later.
Mr Sharma said keeping to 1.5C of warming – beyond which hundreds of millions more people will be hit by the impact of climate change and many more species will lose their habitats – was critical.
He added: "If we are serious about 1.5C, Glasgow must be the Cop that consigns coal power to history, that signals the end of polluting vehicles, that tackles methane emissions, and that calls time on deforestation, by making sustainable production pay."
Mr Sharma, who is a minister in Boris Johnson's Cabinet, urged countries to abandon coal power plants, as the UK has committed to do by 2024 – although there has been criticism of plans to open a mine in Cumbria for coal to use in steel production – and to commit to all new cars being zero emission by 2040, or earlier. Countries should use the Covid-19 recovery to reimagine their economies, as the investments being made to repair the damage inflicted by the pandemic would shape the decade.
"Whether through action or inaction, we are now choosing the future," he warned.
He also said delivering on a decade-old pledge to ensure £71 billion a year in public and private finance would flow to developing countries to help them cope with climate change was "a matter of trust".
The UK Government has said it will double its climate aid contribution and Prime Minister Boris Johnson has said he wants to secure a "substantial pile of cash" from leaders of major economies at the G7 meeting next month for climate finance.
Recommended for you

Climate and energy security now one and the same, says COP26 president