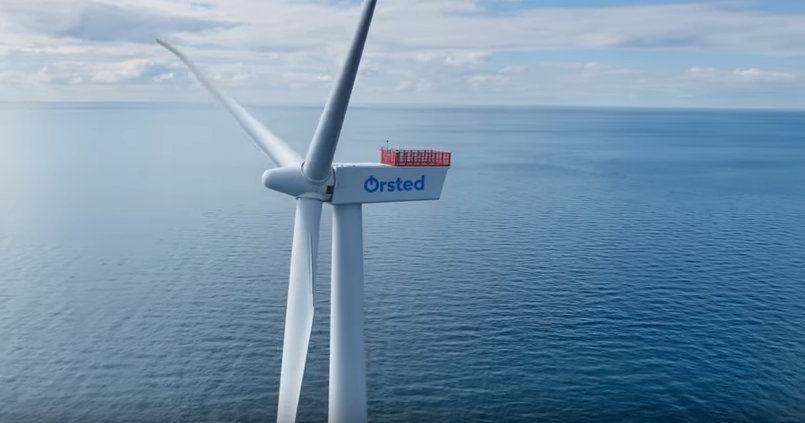 Denmark's Ørsted, Japan Wind Development (JWD) and Japan's Eurus Energy have formed a partnership with the aim of jointly developing offshore wind projects in the Akita Prefecture region in Japan.
The consortium will bid into two areas in Japan's first offshore wind auction, the Danish renewable energy company said in a statement yesterday.
The three companies have been developing two designated offshore wind sites under Japan's Offshore Renewable Energy Act of 2018, both of which are located off the coast of Akita: The Noshiro/Mitane/Oga Offshore Wind Farm and the Yurihonjo Offshore Wind Farm. Both projects are currently progressing with the necessary permitting, said Ørsted. The consortium is fully prepared to participate in Japan's upcoming offshore wind auction round which closes on 27 May 2021, added the company.
Ørsted said the partnership combines market-leading strengths in global offshore wind with a strong local renewable energy development footprint. JWD brings deep knowledge of the Japanese power market and supply chain, as well as a strong track record in onshore wind in Japan; Ørsted has experience in developing, constructing and operating offshore wind farms world-wide; and Eurus Energy has for decades been the leading onshore wind company in Japan with a strong development and operational track record in the Akita Prefecture.
"As a strategic market for Ørsted, Japan has great potential and optimal conditions to develop offshore wind. We are excited to further expand our footprint in the country and assist in developing renewable energy through our partnership with JWD and Eurus in the Akita Prefecture," said Matthias Bausenwein, president Asia-Pacific at Ørsted.
Masayuki Tsukawaki, JWD's chief executive said "we believe we can build the first large-scale offshore wind farms in Akita successfully and further contribute to the growth of the offshore wind power industry as well as to the development of a sustainable society in Japan."
The Noshiro and Yurihonjo offshore wind sites have been matured by JWD since 2017, conducting site investigations including wind measurements, seabed surveys, and environmental impact assessments. The wind turbines for both wind farms will be installed on bottom-fixed foundations.
Japan has outlined a 30-45 GW offshore wind ambition by 2040 and plans to carry out offshore wind auctions every year. Japan's west coast is expected to host up to 5 GW offshore wind by 2030, and 9 GW by 2040.
The offshore wind market in Asia is expected to experience massive expansion over the next five to 10 years, particularly in the more advanced economies of Taiwan, Japan and South Korea, as governments face increasing pressure to focus on climate change, renewable energy sources, and hit their net-zero emissions targets.
Read Energy Voice's latest report:
Recommended for you

BP advertises collaboration openings on Scottish offshore wind farm