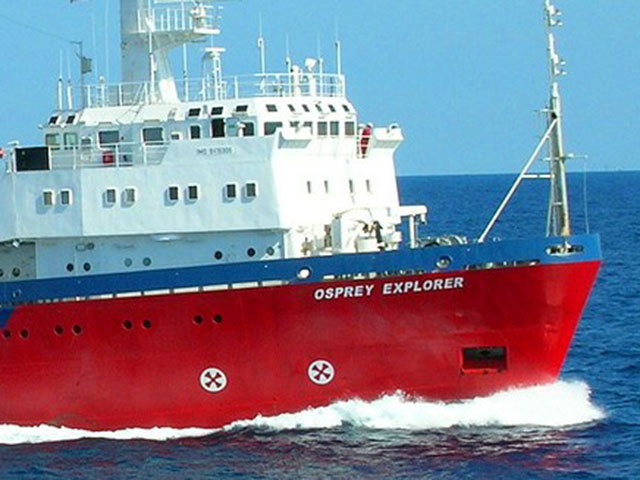 SeaBird Exploration is rebranding as Green Energy Group as it shifts away from oil and gas seismic and to a new focus on the energy transition.
Seismic makes up only 25% of the company's value. The remaining 75% comes from marine minerals, chairman Ståle Rodahl revealed on a conference call.
However, there are continuing opportunities for seismic in the Far East and Africa, the company said, where SeaBird offers proprietary 2D surveys. CFO Erik von Krogh said activity in this segment was relatively small but "driven mainly by energy security" needs.
Another area of interest for ocean bottom seismic is a focus on increasing oil recovery from existing assets or near-field exploration.
Transition
Green Energy Group will be based in Norway, moving from Cyprus. SeaBird will continue as a unit of the group, as will Green Minerals.
Shareholders will consider the proposed rebranding at the upcoming AGM, on July 25.
The company has also signed up Sveinung Alvestad to serve as director M&A, in the new business development unit. Alvestad joins the company from Arctic Securities.
The oil market outlook has improved, the company's annual report said, which feeds into higher tendering activity.
However, the strategy of shifting away from "petroleum related work and into renewables and further enhance the Group financing ability by lowering the required rate of return for its assets as a consequence of the lower WACC for green financing".
Revenues in the first quarter were $3.7 million, down from $25.3mn for the same quarter of 2020. EBITDA was a loss of $500,000, on 33% fleet utilisation.
Green Minerals listed on March 23 of this year. It is the only marine minerals company in the world, the presentation said. It focuses on deepsea mining on the Norwegian Continental Shelf.
Commenting on the unit, Rodahl cited a recent report on a shortfall of minerals needed to support the transition.
Recommended for you

North Sea infrastructure could get fresh lease on life with hydrogen production