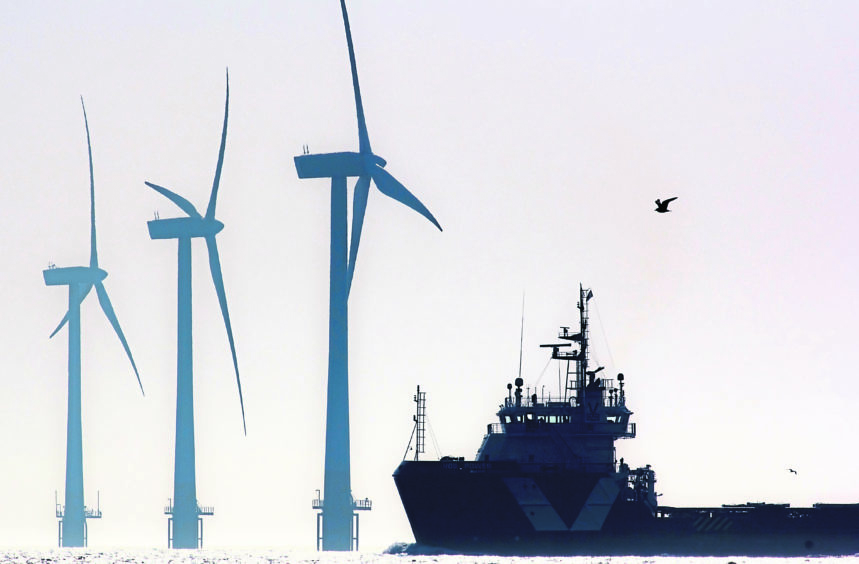 SSE maintained healthy profits in 2020, despite the impact of the Covid-19 pandemic, racking up proceeds from assets sales of nearly £2billion.
The energy supplier reported adjusted pre-tax profits for the year ending March 31, 2021, leaving out exceptional items, of £1.064bn, just above  the £1.023bn reported the prior year.
However, "reported" profits are up a whopping 328% from £587.6m in the previous period to £2.516bn in 2020 as SSE enjoys the impact of its disposal programme.
In the last year, the firm has divested a series of assets, racking up cash proceeds of £1.5billion.
This has included the sale of stakes in the huge Dogger Bank and Seagreen windfarms for £202m and £70m, respectively, as well as its stake in the Ferrybridge Multifuel joint venture for a headline sum of £995m.
In December, the firm announced it had struck a deal to sell its UK North Sea exploration and production assets to Viaro for £120million.
In its full year accounts, SSE said those assets were, as of March 31, classed as "held for sale" awaiting regulatory approval, with the deal expected to complete in "Q1 of the 2021/22 financial year".
SSE's prospective sale of its 33% stake in Scotland Gas Networks (SGN) is expected to take its divestments up to £2billion, the company said.
Adjusted operating profits totalled £1.5bn, up from £1.4bn the prior year, with SSE Renewables seeing a 29% hike from £567m to £731m.
Meanwhile, SSE's £7.5bn capital expenditure plan is "well underway" at flagship SSE Renewables projects including  Seagreen, Viking and the world's largest offshore wind farm at Dogger Bank.
SSE said it is not providing guidance for 2021/22 but expects the ongoing impact of Covid "to be mainly restricted to the performance of Enterprise and Business Energy" where it will be assumed within normal business performance.
The firm said it supported 41,000 jobs in the UK during the year, contributing £5.2bn to GDP.
Chair, Sir John Manzoni, said: "Thanks to the commitment of employees right across the business in 2020/21 we made an important contribution to the national pandemic response, delivering strong operational performance, and making significant strategic progress.
"We have also made significant progress on our non-core disposals programme, creating value for shareholders while continuing to sharpen the group's strategic focus on its low-carbon electricity core in networks and renewables, where our capital investment programme is progressing well.
"Looking ahead, a strong balance sheet, underpinned by world-class assets, gives us a firm footing from which to capitalise on the considerable future growth opportunities we are creating in the transition to net zero."
Recommended for you

'Unfavourable' weather hits wind power production at SSE