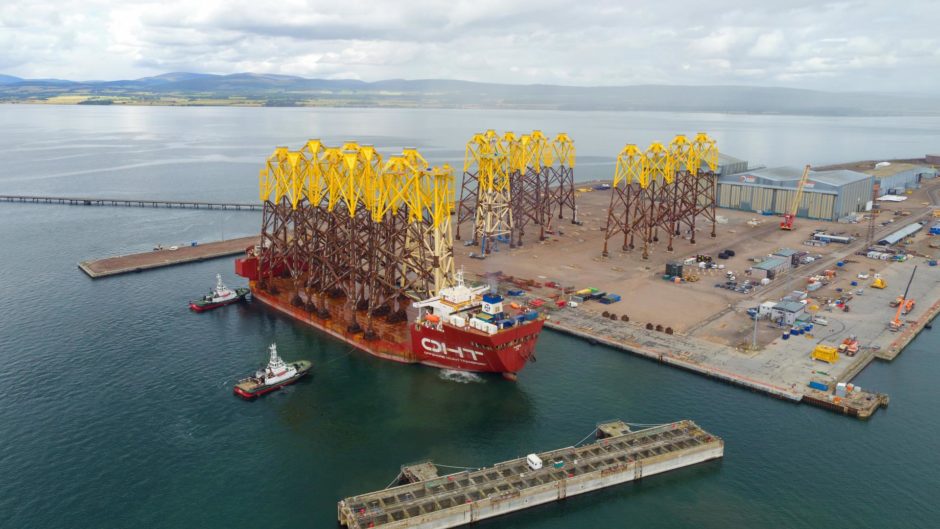 A government committee has been told it needs to work industry in order to nurture Scotland's wind manufacturing backbone.
Neil Douglas, a director at energy consultants BVG Associates, underlined that port facilities north of the border aren't yet up to a standard where they can compete on a global stage.
Accordingly, it will take collaboration from the public and private sector to identify where best to allocate resources, he said.
A lack of local content in Scottish wind farms has been a long running bugbear for unions and politicians.
It's led to concerns that Scotland could miss out on the material benefits of the energy transition, such as jobs, despite having abundant natural resources suited to renewables.
In response, the UK Government recently altered its Contracts for Difference subsidy to allow for termination if developers fail to deliver on their local content commitments.
Meanwhile, the Scottish Affairs Committee is carrying out an inquiry into renewable energy in Scotland ahead of the COP26 climate conference, due to take place in Glasgow in November.
Addressing members of the committee on Thursday, Mr Douglas said: "If we (Scotland) want to get the steel fabrication manufacturing jobs then that takes government and industry to work together to decide where to invest.
"We don't have the size of yards needed to do the volume of fabrication that is required – they need major investment. They're competing with major yards in the Middle East, Far East and other parts of Europe that do have those facilities.
"It's about finding a way to take all the ambition and direct it into specific yards in specific locations in order to make them work."
Other industry chiefs have previously warned that a lack of space at quays could leave offshore wind developers jostling for position.
More widely, WindEurope has estimated that €6.5 billion (£5.6bn) needs to be invested in ports across the continent by 2030 in order to accommodate the offshore wind expansion.
The trade body urged the European Commission to develop a Ports Strategy to recognise their societal and ecological value.
Outwith the manufacturing space, Mr Douglas said there are still large opportunities for Scottish firms to profit from the renewables boom.
He used Aberdeen and the oil and gas industry as an example of how companies can benefit in a range of different ways.
Mr Douglas said: "If you look at Aberdeen, the jobs aren't in manufacturing and fabrication, although there is some. The vast majority of the steel structures in the North Sea were not fabricated in the UK, let alone in Scotland.
"What Aberdeen's been very successful in is, similar to the wind industry, the project development, design, high tech solutions and service industries.
"We are starting to see the green shoots of the impact of offshore wind in Scotland. There's operations facilities in Wick, Fraserburgh and Eyemouth. There's been announcements in Nigg and Cromarty while Port of Leith also came out with some very ambitions plans for fabrication and marshalling yards."
But Mr Douglas stressed the importance of a visible pipeline of projects in order to sustain jobs.
He said: "Developers and investors need to be able to see a decade or more ahead in terms of what their opportunity is in a market before they start investing in projects and supply chain."