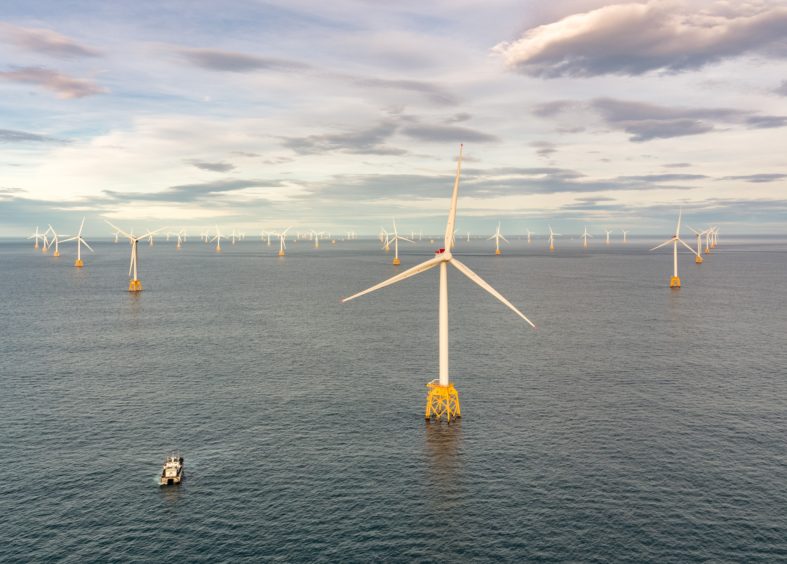 The disincentive of grid charging to renewables developments north of the border might not as damaging as has been feared.
Professor Keith Bell, a co-director of the UK Energy Research Centre, gave evidence to members of the Scottish Affairs Committee on Thursday, as part of its renewable energy in Scotland inquiry.
He said the transmission charging system is "not necessarily" having any impact on government's ability to meet their emissions reduction targets.
Mr Bell referenced the swathes of green energy projects that have already been built in Scotland, as well as ones that are due to be delivered in the coming years.
Industry, trade bodies and politicians have previously flagged grid charging as major barrier to the acceleration of renewables north of the border.
Under transmission network use of system (TNUoS), developers face additional costs to feed their energy into the grid based on how far away they are from major urban hubs.
As a result, a wind farm in a remote location in Scotland faces a cost for supplying electricity, while a competitor in the south of England may receive a subsidy.
But Professor Bell, who lectures in electronic and electrical engineering at Strathclyde University, says that claims of an uneven playing field don't quite add up in practice
He said: "In spite of the adverse signals for generation development in Scotland, according to the National Grid, we currently have 6.9 gigawatts (GW) of wind generation connected or under construction that has use of the transmission system. There's another 11.6 GW either with consent or awaiting consent.
"These projects were not put off by the existing regime so what does that say?
"The existing Seagreen offshore wind project off the Angus coast is a GW – that's massive. Less than half of it has got a Contract for Difference (CfD). The rest is being developed on a purely merchant, commercial basis and it wasn't put off by the TNUoS regime.
"Having said that, there are details about it that could be improved and are worth having under review."
He added: "There is nothing, that I'm aware of, to say that the TNUoS charging regime has affected the volume (of renewables deployment) but it might have affected the location."
In response, Deirdre Brock, SNP MP for Edinburgh North and Leith, said: "So you're basically saying that you don't think the extra cost that generators in Scotland have to face is having any impact on the developments that occur in Scotland?"
Professor Bell replied: "That's not what I'm saying. I'm saying that it's not necessarily having any impact on our ability to meet our emissions reduction targets."
Recommended for you

Wood to deliver design services for Salamander wind project off Peterhead