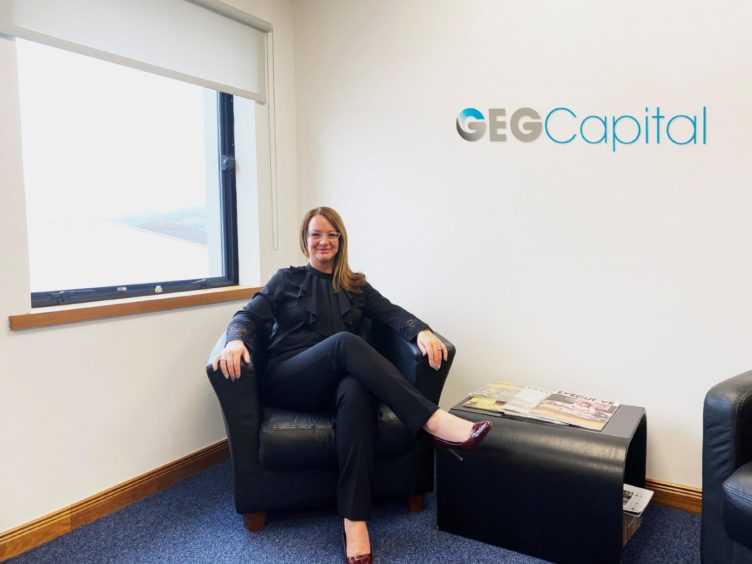 Rapidly growing Highland company GEG Capital is expected to add to its portfolio of companies this week, as it also unveils a rebrand of one of its well-known local businesses.
Chaired by Global Energy Group founder Roy MacGregor, but separate from the energy sector services group, the firm is aiming to become a major local employer.
It is on an "aggressive acquisition trail", with its sights set on increasing its turnover from £85 million to at least £150m over the next three years.
And it is looking to grow the companies already under its wing, including Inverness-based recruitment firm Global Highland, which from today will operate under GEG Capital's blue and silver branding.
GEG's Capital's focus is solely onshore, in sectors including renewable energy developments, unlike Mr McGregor's other group, which mainly serves the offshore energy industry.
The planned completion of its latest acquisition this week is expected to be followed by another within the next three months and a further four to five annually over the next three years, according to director Jia MacKenzie.
Ms MacKenzie said: "We are looking to bring not just local businesses, but businesses across the country, into the group in order to develop and grow them.
"Also it's an opportunity to develop their people and the area as well, to contribute to the community and create jobs."
GEG Capital, which has nine companies and a workforce of around 300, recently acquired the recruitment agencies Cammach Bryant, in Aberdeen, and Peterhead-based Genesis Personnel.
Ms MacKenzie declined to give details of its next acquisitions at this stage.
She continued: "We have a recruitment stream and our other stream is ventures. These two new businesses, all being well, will sit in the ventures stream.
"Although we do cover quite a lot to the country, we are looking to expand our reach even further, into England, through our consultancy business.
"The companies we have in the portfolio currently are also looking at adding acquisitions to their own individual businesses. We are going to encourage the different businesses to grow as well."
Mr MacGregor, who is also chairman of Dingwall's Ross County Football Club, will continue to chair the Global Energy Group.
Ms MacKenzie said the businessman was excited by the opportunities developing GEG Capital in his home area offered.
She added: "We want to try to keep people in the area. We see that people are leaving and kids want to come out of school and college and go somewhere else. We want to show that there is opportunity here as well, even for people that come straight out of school with no qualifications.
"We've seen the likes of Lifescan and other big companies that created so many jobs that then had the flipside of that as well.
"Hopefully we can become that company that is local and can offer those kind of opportunities again at this time."
Recommended for you

Port of Nigg's new quay ready to play leading role in renewables boom