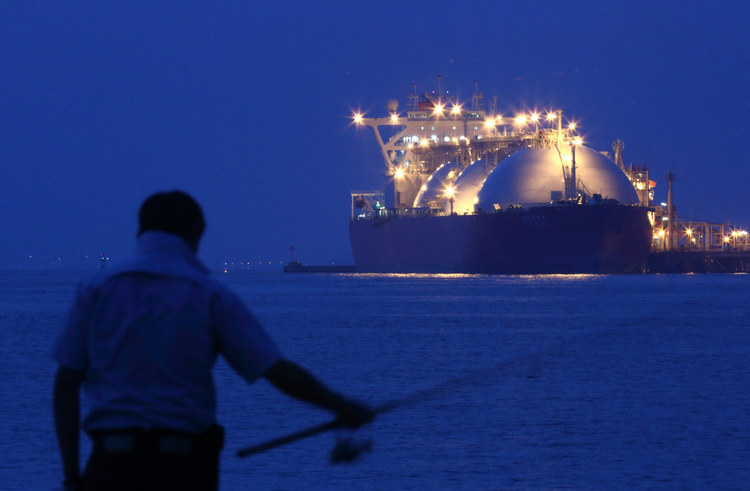 The Netherlands' FMO has set out a new policy to move away from fossil fuel financing, although leaving open a small window of opportunity for African gas projects.
FMO issued a new position statement with a ban on direct investments in fossil fuels. It does, though, allow a five-year transition period for gas.
The entrepreneurial development bank said its next step was to limit the "indirect finance of fossil fuels". For now, FMO's indirect investments in fossil fuels – via banks or private equity funds – can continue.
FMO halted direct financing of coal projects in December 2016.
The bank has aligned its lending with the 1.5 degree Celsius pathway. While setting out its support of tackling the impact of climate change it has also committed to providing energy security at affordable levels.
FMO will not directly invest in upstream or midstream activities and will phase out direct investments in integrated mid- and downstream fossil fuel activity in power generation.
Over the next five years, it will finance gas and distributed power projects only where this is "critical" to safeguard energy security. After this period, it will not invest in gas-based power generation.
When FMO does invest in gas-fired power, it will publicly disclose how the project matches its transition criteria, it said.
It also set out plans to support the development of technology to shift to a low-carbon system. The bank noted the growing role of batteries and hydrogen as areas of interest.
Gas shift
For FMO to invest in gas-based power, the project must be in a country where energy access is challenged and the technology used provides the lowest possible amount of emissions. Combined cycle gas turbines (CCGTs) are the preferred option, it said.
For investments in distributed power, fossil fuels must provide less than 50% of the generation.
According to FMO's annual report, energy accounted for 544,086 tonnes of greenhouse gases emitted in 2020, including scopes 1, 2 and 3. Financial institutions in FMO's portfolio accounted for 892,690 tonnes, driven by scope 3 emissions.
FMO's energy portfolio produced 50,000 GWh in 2020, up from 45,000 GWh in 2019. Renewables accounted for 77% of this amount. Gas-fired power plants accounted for most of the remaining 23%.
The International Energy Agency's (IEA) pathway to 1.5 degrees Celsius allows gas production to increase in the near term. By 2030, though, it is in decline and demand falls by 55% from 2020 to 2050.
The Both Ends NGO welcomed FMO's commitment but called for more progress.
"It is vital that FMO puts an immediate ban on finance for new oil and gas production. The allowance for investments in gas-fired power generation over the next five years, as well as for transmission infrastructure for new gas generation capacity, is not what we had hoped for," said the group's Chris Chancellor.
"However, the inclusion of transition criteria that limit investments to LDC or LIC countries where no viable renewable alternatives exist, and require alignment with the objectives of the Paris Agreement should make it hard for such investments to materialise.
"There still remains much room for improvement. The most pressing concern is that this position statement does not apply to FMO's indirect investments, which account for the largest share of its portfolio. We call on FMO to urgently address this major gap."
Updated on June 3 at 12:12 pm with comment from Both Ends' Chancellor. 
Recommended for you

Iberdrola opens 'world's largest' green hydrogen plant in Spain