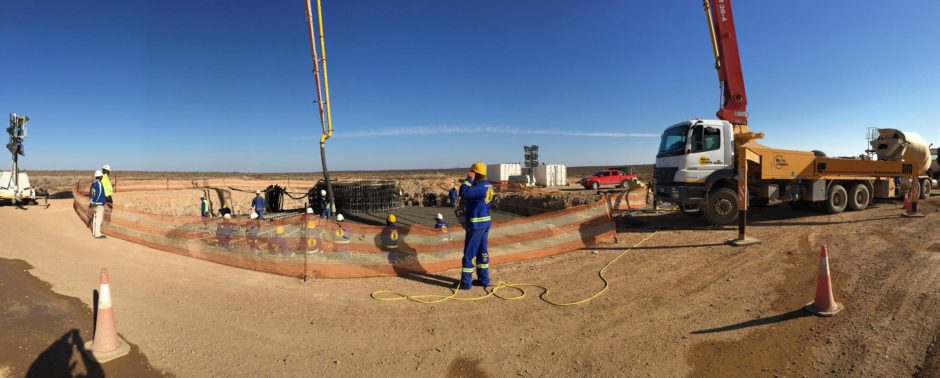 South Africa is working to secure additional power generation in various ways – but speed is of the essence.
The Department of Mineral Resources and Energy (DMRE) launched Bid Window 5 of the Renewable Energy Independent Power Producers Procurement Programme (REIPPPP) in March.
It will close in August 16, 2021. Bidders can submit written questions on the round – seeking clarification on the request for proposal (RFP) until July 16. Bids must be registered by July 26.
Interested companies must pay a fee of 25,000 rand ($1,720) to access further details.
Under previous rounds, the time between selection to financial close was nine months, with construction to take 24-36 months.
"That has been shortened – in line with the rules seen under the risk mitigation procurement round. Now, it's four months to financial close and two years maximum for construction," said Fasken partner in Johannesburg Ashen Jugoo.
"While it's not emergency bidding, the pressure is on to procure as quickly as they can. Projects should be online within 28 months."
Changing terms
The REIPPP programme has been running for some time now. The first round took place in 2011. The fourth round took place in 2015 but progress then ground to a halt.
Despite this stoppage, South Africa has built up an amount of goodwill and certainty from project developers.
Actis partner of energy and infrastructure Barry Lynch described South Africa's renewable programme as "the best in the world" in the early years, although noting things faltered recently.
"It's such a clear transparent process, it brings in the big guns and there's strong competition. It's brilliant for South Africa."
Lynch noted the strength of the market in South Africa, with strong financial support. "The rules are out and they are very sensible. They have everything investors want," he said.
"It will be very competitive. The winner will be South African consumers," the Actis executive said.
"There have been some changes since Round 4 of the REIPPPP, in the form of power purchase agreement (PPA), shifting the certain risks over the table to the private sector," Fasken partner Lara Bezuidenhoudt said.
"Had this happened in the first round of the REIPPPP it may have been unacceptable but the government has built up trust in the previous four rounds and most of these differences are likely to be accepted by the private sector."
Local needs
Jugoo said the government had learnt lessons from the risk mitigation procurement round, in 2020.
"Empowerment scoring has been reduced from 30% to 10%, while pricing now counts for the remaining 90%. All the other criteria are now qualifying criteria – you have to achieve certain technical and legal factors in order to get into the scoring," he said.
Furthermore, the requirement for South African shareholding has been increased to 49% and black female participation must have 5%. "That's in both the project ownership and contractors. That's a new – and positive – requirement," Jugoo continued.
The new documentation also puts more emphasis on compliance. "The efforts to tackle corrupt practices have been widened significantly," he said.
Lynch noted the economic benefits of local manufacturing and local ownership. Actis has been involved in "huge projects" in rural parts of the country where unemployment is high.
Up for grabs
The bid window is in line with the ministry's plan, which it set out in September 2020. The DMRE aims to sign up 11,813 MW in total from various sources, these include renewable energy, storage, gas and coal.
Under Bid Window 5, the ministry aims to secure 2,600 MW of power. This will cover 1,600 MW of onshore wind and 1,000 MW of solar photovoltaic (PV). Projects will be a minimum of 1 MW and up to 140 MW for onshore wind and 75 MW for solar PV.
The range of opportunities in South Africa is one of the appealing factors, Lynch said. The amount on offer means a developer has a better chance of winning some work.
"There's a need to balance the grid, too much wind for instance could cause chaos," Bezuidenhoudt said. "The challenge of coal generation was that it had to be distributed from an area northeast of Johannesburg to the rest of the country. Solar and wind offer an opportunity for a disaggregated grid."
Despite the new terms, interest is apparent.
"Only projects that are advanced are going to get to market in this fifth round. There are a lot of projects that have been built up over the last four rounds and that are in varying states of development. Some of these projects have even been bid before," she said.
Jugoo agreed. "Notwithstanding the changes, we're still hearing of a large number of projects that are being bid. Some developers are looking to bid for more than 10 projects. There's more than enough projects to take up the allocation of solar and wind."
Finding flow
South Africa needs the power and there is clearly industry appetite to participate in the opportunities at hand. The lack of bid windows since 2015 – bar the emergency round – has caused some problems.
"New generation could be much more valuable to the country if there was a consistent flow of IPP rounds. When the REIPPPPs started, new companies opened up and jobs were created. Owing to the slowdown of the various rounds coming to market, some of those companies could not survive and jobs were lost," Bezuidenhoudt said.
Regular rounds to secure developers would help South Africa come to terms with its power challenges. Neighbouring countries could pick up on these lessons learned, such as Botswana, Lesotho, eSwatini and Namibia, she continued.
Recommended for you

South Africa picks more renewable energy plans