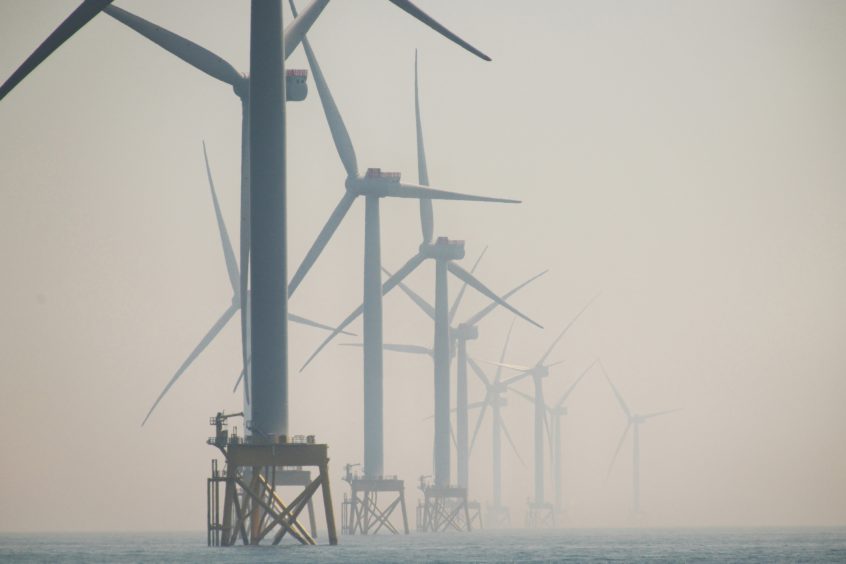 A change of approach is needed to ensure the UK can reap the benefits of the energy transition, according to a senior government official.
Louis Taylor, chief executive of UK Export Finance (UKEF), set out what measures the trade body is taking to create a domestic renewables supply chain to attendees at the opening of the Energy Industries Council's Energy Exports Conference.
Among them is the 'Transition Export Development Guarantee', designed to help oil and gas companies with "credible transition plans".
According to the Department for International Trade, the UK supply chain can currently provide around 80% to 90% of the resources needed for an oil and gas project.
But for offshore wind, that figure drops to around 40%, decreasing further to 30% for onshore wind and solar.
And Mr Taylor says there's a pressing need to "change those renewable energy numbers".
He said: "UKEF still has a big portfolio of oil and gas exposure, but over the last couple of years, we've financed over £800 million of renewable energy projects.
"We also have some sector specific financing – a £2 billion direct lending facility which is focussed on clean growth, as well as clean energy.
"There's great expertise within UKEF as well, with colleagues working in and around Aberdeen to help companies to transition away from oil and gas, which has been a major industrial success and will continue to be for some time."
He added: "The UK is one of the biggest consumers of wind turbines in the world but produces very few, certainly of any scale. That sort of situation has to change."
Mr Taylor was also asked about how UKEF has incorporated new rules around providing support for the oil and gas industry.
In its North Sea Transition Deal, the UK Government outlined its intention to stop taxpayer support for trade activities for supply chain firms involved in overseas fossil fuel projects.
The new rules went live in April, with a one-year grace period for smaller businesses to help them adapt and to support them in recovery.
"It's quite easy in a way to just stop doing something. What has been trickier has been to develop the replacement supply chain and replacement opportunities – that's something we've done quite well. It's not that the financing we're providing is reducing, we're just doing more in renewables and other clean energy projects, such as in transport," said Mr Taylor.
He added: "We are focussed on the opportunities, not just the costs, and we are fully cognisant of the need for a just transition."
Recommended for you

Balancing security of UK energy supply with energy transition