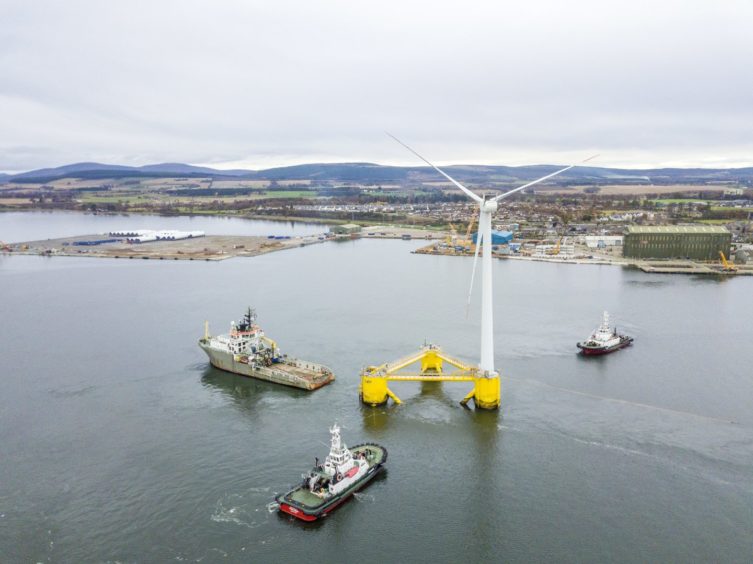 Westminster has reinforced its pledge to roll out its freeport model in Scotland, despite allegations it is "ignoring" the matter.
Stephen Flynn, the SNP's representative for Aberdeen South, has accused the UK Government of "riding roughshod" over devolution by not approving the Scottish Government's greenport proposals.
Holyrood submitted an application in March to adapt the freeport model to make it more in keeping with its energy transition objectives.
Freeports are one of the tools currently being used by the UK Government to regenerate communities in England's industrial regions.
Under the system, harbours become designated customs zones, benefiting from tax reliefs and simplified trading procedures.
The Scottish Government wants to give the idea a lick of green paint.
Ports would benefit from a "streamlined" planning process and "tax and customs relief", with a particular focus on net zero.
Earlier this year Westminster announced its initial cohort of eight freeports, including Teesside and Humber.
A UK Government spokeswoman said: "The UK Government is committed to bringing the freeports initiative to Scotland, and we would prefer to work with the Scottish Government to deliver it.
"Freeports have huge potential to boost the economy and create jobs and there is strong support from stakeholders across Scotland.
"The UK Government's freeport model embraces the highest employment and environmental standards."
But despite the promise that freeports are on the way, harbours north of the border have been left frustrated by the lack of movement in recent months.
Port of Cromarty Firth in the Highlands, one of those vying for greenport status, has already raised concerns that delays to the process in Scotland are putting facilities at a disadvantage to those in England.
GE Renewable Energy recently announced plans for an offshore wind blade manufacturing plant in Teesside, shortly after it became a designated customs zone.
Meanwhile, Global Energy Group has said its plans to create a huge green fuel facility at Port of Nigg hinge on becoming a greenport.
And Mr Flynn, who is also the SNP's BEIS spokesman in Westminster, has hit out at the Government for its "failure to engage" with Holyrood's proposed alterations.
He said: "If the UK Government is serious about net-zero and fair work then it has to take forward the Scottish Government's Greenport proposals which have a clear commitment to workers' rights and a renewable future.
"Instead, the Tories are threatening to override the views of the Scottish Government and impose their own will – riding roughshod over the devolution settlement and dragging power from Scotland back to London.
"It's high time Scotland had the power to decide whether we have a greenport or a freeport, not some negligent government in Westminster where Ministers can't even the answer the most basic of questions about matters so pertinent to Scotland's future."