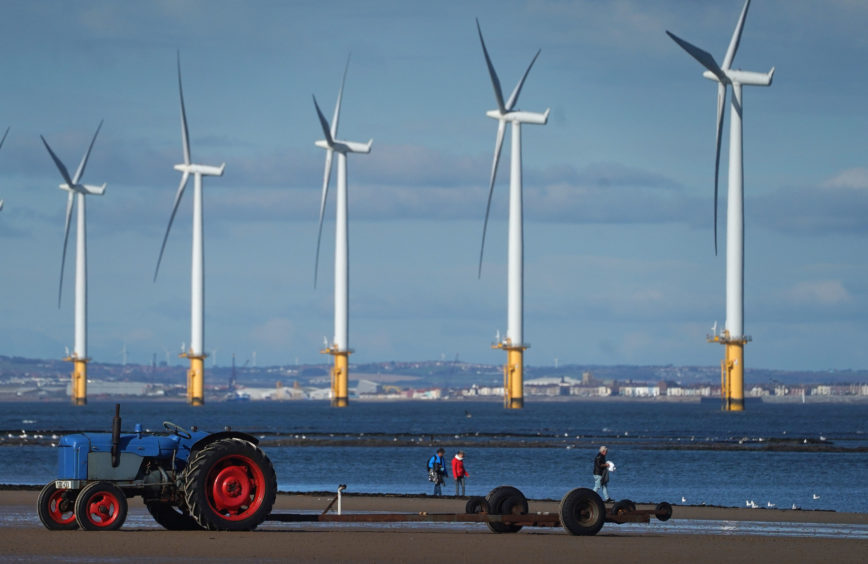 The Government should set out a detailed strategy for cutting emissions ahead of UN climate talks, to create green jobs and drive investment in skills, a taskforce has urged.
The green jobs taskforce, announced in November last year as part of Government moves to kickstart a green industrial revolution, said every job could be green as the world moves to combat climate change.
The taskforce – convened by ministers and made up of members from industry, trade unions and the skills sector – has set out 15 recommendations to deliver on the Government's ambition to create two million green jobs in the UK by 2030.
The taskforce called for a detailed strategy for meeting targets to cut emissions by 78% by 2035 and 100% by 2050 – known as "net zero" – to be published ahead of the UN Cop26 summit in Glasgow in November, to give industry, workers and skills providers confidence to invest in the transition.
The Government should use net zero policy and funding to promote investment in good green jobs, skills and competitive supply chains.
It should scale up green recovery spending in line with other G7 economies and work with industry to direct funding towards low carbon activities with rapid job creation potential, in areas at risk of unemployment, the taskforce urged.
The taskforce also warned the transition to net zero should be fair and called for support for workers in high carbon sectors to take opportunities in the new green economy.
And it called on employers, government and unions to work together to tackle barriers barriers to retraining and upskilling so that no worker is left behind by the shift to a new green economy.
Government, employers and education providers to promote effective teaching of climate change and the knowledge and skills in key subjects such as science, technology and maths required for green jobs, and ministers should align training pathways with the net zero transition.
Responding to the report, energy and climate change inmister and co-chair of the Green Jobs Taskforce Anne-Marie Trevelyan said: "As we lead the world in tackling climate change, we need to invest in the UK's most important asset – its workforce – so that our people have the right skills to deliver a green Industrial Revolution and thrive in the jobs it will create."
She said the recommendations from the taskforce were a big step forward in delivering the skilled workers and green jobs essential for the UK's transition to net zero.
"Its report, alongside our ambitious skills programmes, will be invaluable to us as we build a pathway into green careers for people from all backgrounds and ensuring that workers and communities dependent on the high-carbon economy are supported as we build back greener into a cleaner future."
Union organisation TUC deputy general secretary Paul Nowak, who was a member of the taskforce, said: "Every part of the country needs good green jobs – jobs that help us get to net zero, with decent pay and conditions too, and jobs that you can build a life and a career on.
"New jobs in new industries are only part of it. The UK also needs to protect existing workers in industries that are going to change by giving workers and their unions a voice in how we make those jobs part of our net zero future."
He urged the Government to read the report carefully and implement it in full, as he showed net zero could be delivered alongside security and opportunity for working people.
The Government said the net zero strategy would be published ahead of Cop26 in November, and pointed to action it was already taking including green apprenticeships, green skills boot camps, and free courses for jobs in sectors such as agriculture and forestry.
Recommended for you

Fake BP and Shell billboards appear across Aberdeen ahead of oil conference