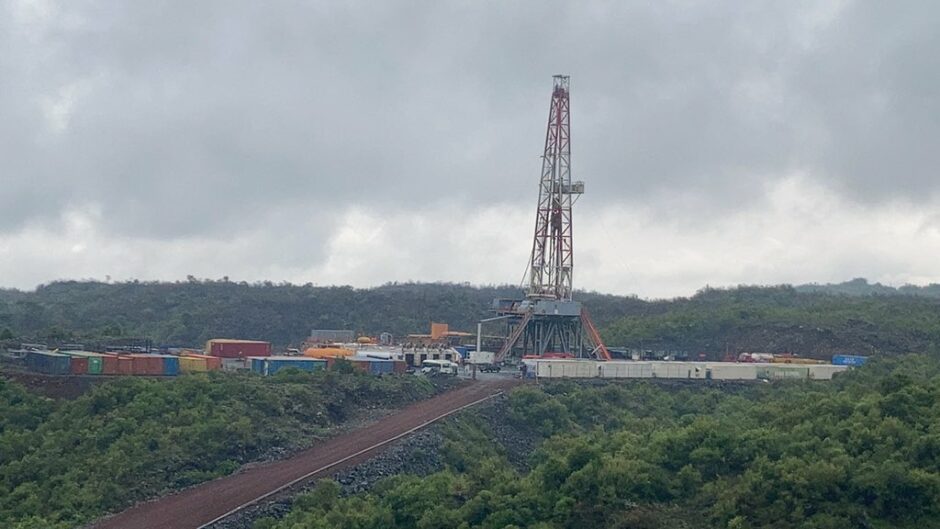 Tulu Moye Geothermal Operations (TMGO) has begun testing the GA-1 well in Ethiopia, amid a continued push for geothermal progress in East Africa.
A statement from the joint venture said the well had opened for flow testing on July 17.
Gas detectors around the site found no traces of HS2, TMGO said, reassuring the local community. Monitoring of air quality will continue, it said.
Steam has arrived at the wellhead and the flow has been steady for 24 hours, it noted. TMGO is a joint venture of France's Meridiam and Iceland's Reykjavik Geothermal.
Kenya's KenGen is drilling the well on behalf of TMGO, under a deal from 2019. In early June, KenGen reported it had drilled two wells for TMGO and was starting work on a third. The Kenyan company will drill 12 geothermal wells for TMGO and also provide a water supply system.
TMGO issued an engineering, procurement and construction (EPC) tender in November 2020 and received seven bids, as of May. The plan calls for a 150 MW geothermal power plant, with an expected cost of $800 million.
It plans to have 50 MW running in 2023 and reach full capacity in 2025.
Earlier this month, Reykjavik Geothermal said it had applied for funding for the Abaya drilling programme from the Geothermal Risk Mitigation Facility for Eastern Africa (GRMF). The grant may be worth up to $9mn to support drilling on the first three wells.
KenGen goes
KenGen is also working on another geothermal project in Ethiopia, with drilling beginning in late May.
This KenGen plan involved the delivery of two rigs to the Aluto site, in Ethiopia. The plan is for eight wells to be drilled by the two rigs, over one year.
Should these be successful, 12 more wells may be drilled. KenGen won the work in February 2019 in tandem with Shandong Kerui Petroleum Equipment Company and Shandong Kerui Oilfield Service Group.
KenGen is also working on a drilling offering in Djibouti. It signed a deal in February on this, with another agreement also planned in Rwanda.
The company provides 1,818 MW of power to the national grid, it said, of which 713 MW is geothermal. It has drilled more than 310 geothermal wells.