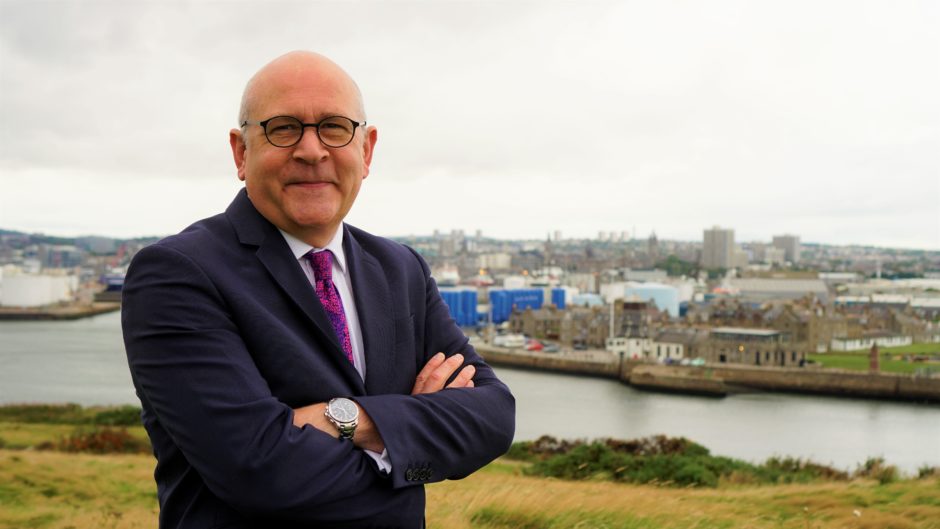 Stuart Broadley, chief executive of the Energy Industries Council (EIC), has been busy recently.
As well as hosting the Energy Exports Conference in June, that brought $500 billion of project opportunities to the UK, and publishing the fifth edition of the highly acclaimed EIC Survive and Thrive report that highlights the most popular supply chain growth strategies in tough markets, he has also taken on the secretariat role at a new industry-government energy supply chain group, the UK Energy Supply Chain taskforce (UKESC).
The taskforce co-chairs are DIT Export Minister Graham Stuart MP and UK Energy Minister Anne-Marie Trevelyan MP. The group is made up of key representatives from all UK regions and all energy sectors.
The taskforce amplify the voice of the entire UK energy supply chain and will be a means for government to work directly with industry in a coordinated way that will help deliver pace and scale of change, developing a coherent plan for UK clean growth over short, medium and long-term timescales, meeting the UK's decarbonisation commitments and exporting ambitions.
Broadley said: "It has become increasingly difficult for supply chain leaders to keep pace with the fast-changing energy policy and projects landscape, as well as stay healthy and well-funded with so much market uncertainty and disruption. We all know that we need a competitive, capable and nurtured supply chain to deliver on our net zero commitments, and to support the exciting hydrogen and CCUS projects that are looming, in the UK and internationally.
"We also know we need to break the cycle of export-shyness that has prevailed over recent years, by doing more to open up lucrative global energy markets and support more companies to grow internationally. It is therefore excellent news to have the valued support of DIT, BEIS and all the taskforce members to collaborate on this important work.
"We all have busy day jobs and so we are determined to focus UKESC on new work, and on real action, focused solely on helping the supply chain, and that we will not duplicate other work and efforts that are already underway, but we will be complementary instead. We will always reach deep into the supply chain, and to key project decision-makers, via surveys and sub-groups, to ensure we best understand the real needs, challenges and opportunities for businesses across the UK and across all energy sectors.
"Low hanging fruit will include to share and implement supply chain best practice initiatives between sectors and regions. Longer term work will include carrying out detailed capability mapping of the existing supply chain, and then looking to the future needs of the supply chain in a decarbonised world. Undoubtedly, there will be gaps between our current capability and future needs, which we will look to fill where competitiveness, scale up and domestic and international project demand exists.
"I have been overwhelmed by the positive and warm responses from across industry as we've communicated our goals and planned way forward, and now we know we have to get started."
Here's what the supply chain says about the taskforce:
Ben Hill, head of SGT sales and marketing, Siemens Energy Industrial Turbomachinery, said: "UKESC is critical in supporting both government and industry to drive and navigate the energy transition at the fastest possible pace. The key challenge is creating the right environment to help UK industry thrive, innovate and accelerate the energy transition in a post-Brexit, highly disruptive and competitive global marketplace. Increasing collaboration between government and industry provides the UK with the opportunity to become a world leader in sustainable energy solutions."
Andy Cuniah, supply chain operations manager at Bechtel, said: "It is imperative that government continues to work with industry to ensure that the right investment and development of UK supply chain is in place now, to meet the demands of UK energy transition projects."
Tim Hare, head of sales at DNV: "The time has never been more opportune to sit around the table to discuss the energy transition across all sectors and supply chains."
David Clark, CEO of Vysus Group: "UKESC has the opportunity to support the UK PLC supply chain by unlocking the enormous potential of our unique combination of expertise and wind/O&G resources to establish a market leading position across the energy transition and new low carbon solutions."
Colin Elcoate, CEO, Alderley: "The UKESC is a key enabler for supporting UK supply chain companies to realise the opportunities of the transition to a lower carbon economy. It gives a boost to UK supply chain companies in the energy sector that we're on the right track. We very much look forward to collaborating with the UKESC as it focuses on nurturing key areas for the UK in technology, skills and capacity to meet our country's future energy needs."
David Cole, director of project solutions, KBR: "The energy space is changing rapidly and for the UK to be successful we need to collaborate more through the supply chain to develop world beating projects that use innovative technologies."
Blair Jamieson, senior business development manager, energy and marine, Babcock International: "Companies will now have a voice inside the government geared towards encouraging sovereign engineering and manufacturing. Creating more opportunities for innovation and technology and more jobs."
More details about UKESC can be found here – www.the-eic.com/About/UKESC
Recommended for you

RWE lines up Namibian ammonia for Brunsbüttel supplies