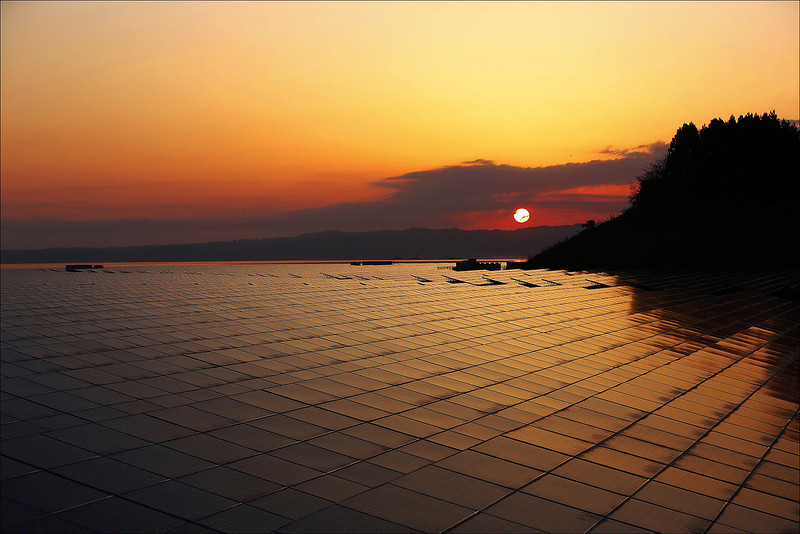 Singapore's Sunseap is planning a $2 billion floating solar project on a reservoir in Indonesia's Batam Island. If successful it will be the world's largest to date and electricity could be exported via undersea cable to the nearby island city state of Singapore.
Sunseap said it has signed a memorandum of understanding with Batam Indonesia free zone authority, Badan Pengusahaan Batam (BP Batam), to build a floating photovoltaic system and energy storage system.
The floating solar system will have a capacity of 2.2 GWp and span around 1600 hectares, making it the largest in the world to date, said Sunseap. The energy storage system will have a storage capacity of more than 4000 MWhr.
"This hyperscale project is a significant milestone for Sunseap coming soon after we had completed Singapore's first offshore floating solar farm along the Straits of Johor. We believe that floating solar systems will go a long way to address the land constraints that urbanised parts of Southeast Asia face in tapping renewable energy," said Frank Phuan, co-founder and chief executive of Sunseap.
Sunseap said the energy generated and stored will supply non-intermittent solar energy 24/7. A portion of the energy will be consumed within Batam, Indonesia, while the balance can potentially be exported to Singapore approximately 50km away via a subsea cable.
The project will be financed through a mixture of bank borrowings and internal resources. Construction is expected to begin in 2022 and plan to be completed in 2024.
Sunseap is one of the largest players in the Asia Pacific solar-energy industry, with a pipeline of projects in Singapore, Australia, Vietnam, China, Taiwan, and Cambodia.
Sunseap is in talks for an initial public offering (IPO) on the Singapore Exchange (SGX) that could raise up to S$600 million, Bloomberg reported in March.
The Singapore-based firm is targeting to list its shares at the end of 2021, though deliberations are ongoing and thus the size and timeline could change, Bloomberg said. It is currently working with advisers on the planned IPO.
Sunseap's largest shareholder is Thailand-based and listed energy group Banpu, which is traditionally a coal-focused company.