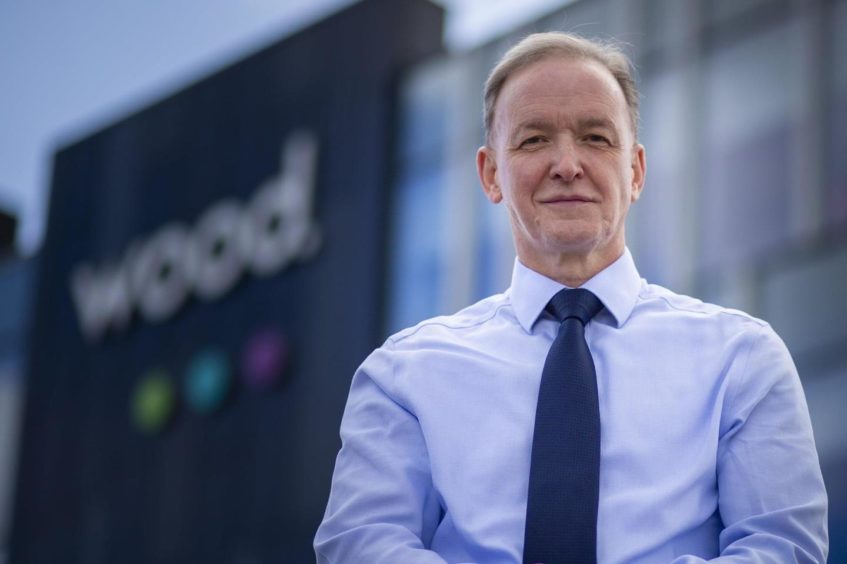 Engineering and project management giant Wood said today that its first-half figures reflected an uptick in momentum as the period progressed.
Wood reported increased margins in all business units thanks to an efficiency drive and improved project execution.
The Aberdeen-headquartered firm's order book has grown 18% since the start of the year, to £5.6 billion, giving Wood confidence of delivering a stronger second half.
However, London-listed Wood's balance sheet still shows signs of the Covid pandemic's impact.
Revenues totalled £2.3bn for the first six months of 2021, down 23% year-on-year, largely due to the pandemic and divestments.
Activity levels in the renewables sector were "relatively robust" and demand improved in conventional energy markets, though process and chemicals were subdued as larger projects finished.
Adjusted Ebitda fell to £190m from £222m, and net debt rose to £935m at June 30 from £735m at year end, reflecting the "timing of working capital movements".
Encouragingly, pre-tax profits jumped to £13.5m from £655,000.
Chief executive Robin Watson said: "The first half of 2021 reflects improving momentum in activity in Q2 and a strong margin improvement, with increased margins in all business units and a greater weighting of high margin consulting activity.
"Trading momentum and good growth in our order book, which is up c18% year-to-date, underpin our confidence in delivering a stronger second half which will reflect a return to growth compared to both H1 2021 and H2 2020, and further growth in our full year adjusted EBITDA margin."
At the end of June, Wood agreed to pay out almost £130m over the next three years to settle legacy bribery and corruption investigations in Brazil, the UK and US.
Last week, the group said it had secured a UK Government-backed loan worth £430m to bolster its green credentials.
Wood has landed more than 30 awards for hydrogen-related projects and 20 for CCS so far this year.
Stuart Lamont, investment manager at wealth manager Brewin Dolphin, said: "Today's update from Wood shows the company is on a positive path towards recovering from the impacts of Covid-19 with long-term contracts being renewed and continuing momentum for the consulting division.
"Its order book is up 18% since the turn of the year, and while revenue is down 22.9%, growth looks set to be on the agenda for the next six months.
"Although there was a modest rise in debt levels this is expected to fall in the second half as weaker projects are offset by higher margins in consulting and growth in operations."
Recommended for you

2024: A lost year for North Sea FIDs?