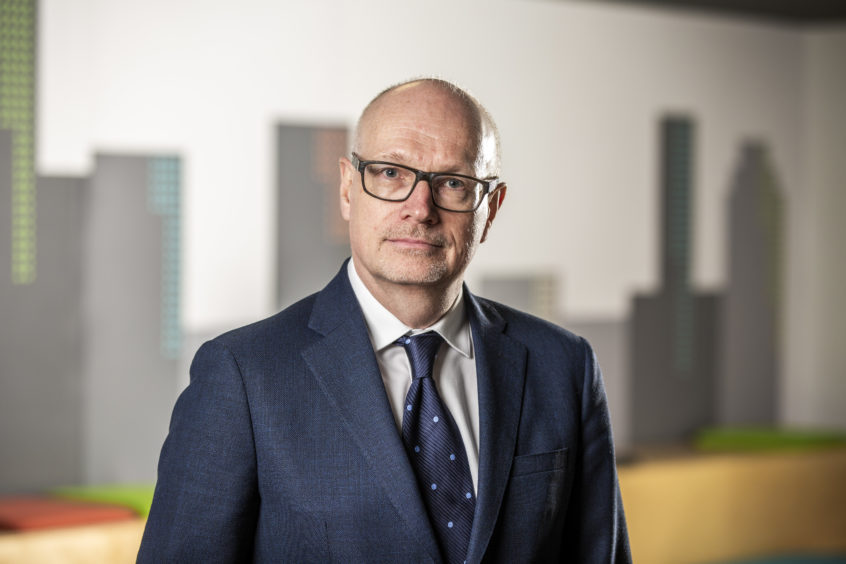 Petrofac is teaming up with tech firm CO2 Capsol targeting carbon capture and storage (CCS) work across the UK, Europe and, eventually, globally.
The energy services giant is already working with the CCS specialist on the design contract for a Stockholm Exergi power plant in Sweden, which will become the largest bio energy CCS facility in Europe.
Petrofac said the alliance will assist its journey to building a $1billion New Energies business in the medium-term, covering the CCS, offshore wind, hydrogen and waste-to-value sectors.
As part of that, the London-listed firm (PFC) has already been awarded work for project management services on the Acorn CCS project in Aberdeenshire.
Chief operating officer John Pearson said: "Industry collaborations that support the acceleration of critical net zero infrastructure will be fundamental to the Energy Transition.
"Alongside Petrofac's global engineering and operations experience, we see great potential for efficient technologies such as those developed by CO2 Capsol, to bring down cost across the value chain as we seek to de-risk and fast-track carbon capture projects for industrial emitters."
The alliance will see Petrofac combine its engineering and project delivery expertise with the CCS technology of CO2 Capsol.
CEO of CO2 Capsol, Jan Kielland, said: "We have found a great services partner in Petrofac. Their standing in the international energy industry is at the highest level. This is illustrated by the award of the Front-end Engineering Design (FEED) contract for the Stockholm Exergi Bio-CCS project and the award of the Project Management Services contract for the Acorn CCS project in Scotland."
The pair hailed political commitments and available financing which are opening up for projects "in all parts of the world".
Other team-ups, including Aker Solutions and Doosan Babcock, have been announced in recent weeks.
It comes as several UK CCS projects involving players including BP, Shell, Harbour Energy, Petrofac, Eni, Equinor, Neptune Energy and more are in the running for progression through the government's upcoming "Track-1" cluster announcement, expected in October.
Mr Kielland added: "The whole value chain from capturing to permanent storage or industrial use of the CO2 has increased dramatically. European markets are developing at high speed and projects are receiving strong political and financial support."
Recommended for you

UK carbon capture projects consider move overseas over funding delays