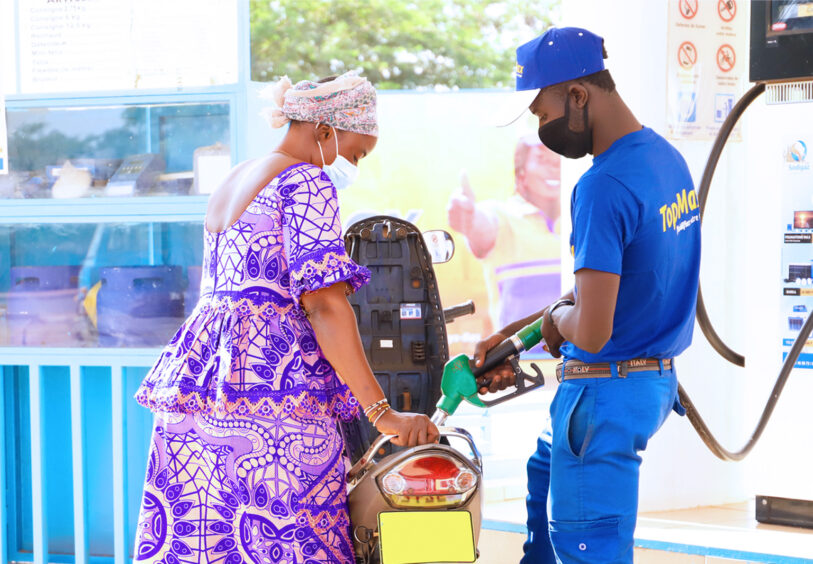 Private equity investors are lining up to support African infrastructure in response to concerns around climate change.
ARM-Harith Infrastructure Investments announced on September 15 that it was launching the ARM-Harith Cities and Climate Transition (ACT) Fund. The fund will have $250 million. It will focus on infrastructure to support a low-carbon future.
ARM-Harith said it had designed the fund in collaboration with the Global Innovation Lab for Climate Finance. A number of European states and the Rockefeller Foundation fund this public-private partnership.
The fund manager said urban infrastructure would determine whether the world met its climate targets. Private investment is "crucial" to backing up public cash, it said.
ARM-Harith said its finance plans were "anchored on West Africa's specific needs".
ARM-Harith CEO Tariye Gbadegesin said this first fund was intended to "establish a broad-based climate infrastructure investment program in partnership with global financial institutions to mobilise climate finance to West Africa and importantly, Nigeria".
Resilience
The ACT Fund launch came the day after Africa Finance Corp.'s (AFC) establishment of its own Infrastructure Climate Resilient Fund (ICRF). AFC intends to raise $500mn to support this initially, with $2 billion over the next three years.
The ICRF will fund a number of areas, including ports, clean energy and logistics, with an eye on resilience in the face of climate change.
AFC president and CEO Samaila Zubairu said the new fund would support adaptation and reduce industry impact. The ICRF will "reduce carbon emissions and catalyse our continent to build back better, with more climate-resilient and sustainable infrastructure".
The group also announced the appointment of Ayaan Zeinab Adams as CEO of AFC Capital Partners. The region "urgently required" financing from private sources. This would go to building physical infrastructure "that will survive the forces of climate change".
Ayaan said that the fund would help adaptation while also earning "competitive returns".
Money in
Meanwhile, African Infrastructure Investment Managers (AIIM) has recently acquired a stake in Sodigaz, an LPG distributor in Burkina Faso and Benin.
Sodigaz also operates a growing solar business, supplying domestic and industrial users.
AIIM reported that only 17% of the Burkina Faso population has access to clean cooking fuels, while this falls to less than 6% in Benin. Using LPG tackles a significant cause of deaths, while also reducing the drive for deforestation.
Sodigaz CEO Lala Bolly said the partnership would allow the company to "pursue its mission of promoting broad access to gas and solar energy for the population, contributing to the preservation of the environment and to the acceleration of sustainable development in the countries where we operate."
AIIM investment director Patrick Kouame cited Sustainable Development Goal (SDG) 7, on access to energy for all. "We see bottled gas as a vital 'bridging fuel' in the long-term transition to a sustainable energy system, and a core part of AIIM's distributed energy investment strategy, alongside solar home systems."
This is AIIM's first investment in LPG and comes through a partnership with PAL Energy.