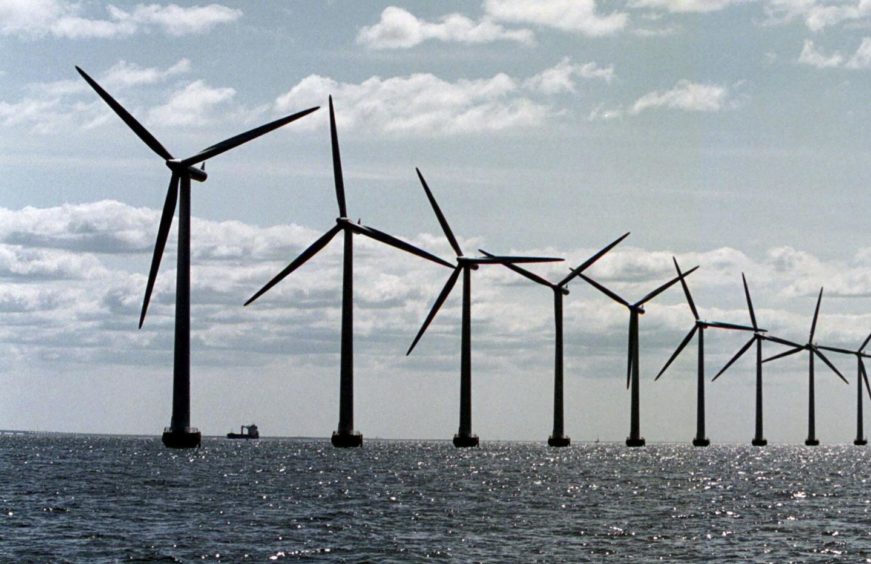 The era-defining shift from fossil fuels to clean energy will deliver an unprecedented new boom for commodities—and an opportunity for investors—as a range of relatively obscure materials become essential to delivering emissions-free power, transport and heavy industry.
The transition could require as much as $173 trillion in energy supply and infrastructure investment over the next three decades, according to research provider BloombergNEF, and will reverberate from lithium-rich salt flats in Chile to polysilicon plants in China's Xinjiang region.
As electric vehicles supplant gas guzzlers, and solar panels and wind turbines replace coal and oil as the world's most important energy sources, metals like lithium, cobalt and rare earths are on the brink of rapidly accelerating demand, along with more familiar industrial materials like steel and copper.
"The energy transition is driving the next commodity supercycle," said Jessica Fung, head strategist at Zug, Switzerland-based Pala Investments Ltd., which funds mining projects tied to decarbonization. "It is a decades-long transition, but the time to invest and make money is this decade. The time is now."
Prospects for technology manufacturers, metals producers and energy traders are immense, while regular investors are already benefiting. Numerous clean-energy stocks have more than doubled in value since the start of 2020, and the emergence of futures contracts for battery materials and a proliferation of initial public offerings in the sector will extend options to gain exposure.
Though shifting demand patterns are being signposted far in advance, project developers urgently need to secure capital for new mines or production lines. Efforts to lift supplies of key raw materials—which can require years of exploration and construction—must begin now to keep pace with future requirements. That pressure could be most pronounced for EV charging infrastructure and lithium-ion batteries, which face steep growth curves, though more established solar and wind sectors have been challenged this year by pricier commodities.
Failing to act fast enough could even risk an economic shock comparable to the oil crises of the 1970s, said Robert Johnston, an adjunct senior research scholar at the Center on Global Energy Policy at Columbia University in New York. Concerns about future bottlenecks are reflected in the eye-watering gains of some green stocks. "I don't see an easy solution because these supply chains don't magically appear overnight," he said.
By 2030, demand for cobalt, used in many battery types, will jump by about 70%, while consumption of lithium and nickel by the battery sector will be at least five times higher, according to BNEF. There'll be a need for more manganese, iron, phosphorus and graphite, while copper, needed in clean energy technologies and to expand electricity grids, will also be a major beneficiary.
Four key components of the energy transition—solar panels, wind turbines, lithium-ion batteries, and EV charging units—show the complexity of supply chains required to help the world quit fossil fuels, and how the need for vast quantities of crucial metals should spur prices higher.
Solar
Solar panels with the power capacity of a gigawatt need about 18.5 tons of silver, 3,380 tons of polysilicon and 10,252 tons of aluminum, according to BloombergNEF estimates.
An unexpected jump in demand for solar panels in late 2020 following Joe Biden's victory in the US election and President Xi Jinping's vow that China would become carbon neutral by 2060 caught producers off guard.
A surge in the price of polysilicon helped throw a decade of falling solar costs into reverse, threatening to slow uptake just as several big governments were putting their weight behind it. Several new polysilicon plants, mostly in China, are now being built to try and keep up with demand.
That offers a foretaste of what could occur in the coming years if the supply of raw materials isn't sufficient.
"We don't think there will be fundamental shortages of solar supply because prices always drive more capacity," said BNEF analyst Yali Jiang, referring to polysilicon. "We're a bit more worried about other auxiliary materials in solar panel production and installation that use silver, aluminum and steel etc., considering they're subject to the wider commodity world, which solar has less impact on."
Solar also offers an example of how geopolitical fault lines could hamper the energy transition. China currently dominates production of solar equipment and White House sanctions related to Beijing's alleged treatment of the Uyghur ethnic group in Xinjiang are now threatening projects in the US.
Wind
Wind turbines and infrastructure with the power capacity of a gigawatt need about 387 tons of aluminum, 2,866 tons of copper and 154,352 tons of steel, according to BloombergNEF estimates.
Rising cost pressures have begun to impact the roll-out of wind projects, and the expiry of key subsidies in China means capacity additions are forecast to drop this year from a record in 2020, according to the Global Wind Energy Council.
Denmark's Vestas Wind Systems A/S, one of the world's biggest turbine producers, has cut its outlook for the rest of 2021, citing rising raw materials prices and disruptions to supply chains. Prices of steel—a vital ingredient for the skyscraper-sized towers—have jumped in the US this year and also advanced in China and Europe. Even as installations decline from last year's high they'll remain strong and surge again to reach 129 gigawatts by 2030.
"Commodities inflation is here," said Henrik Andersen, Vestas Wind's chief executive officer. "Beyond the next 12 months, it is now about seeing both that the projects can and will be built, and also what's the price?"
Batteries
Lithium-ion batteries able to store 1 gigawatt hour of energy require about 729 tons of lithium, 1,202 tons of aluminum and 1,731 tons of copper, according to BloombergNEF estimates.
Supply of lithium raw materials will remain tight through 2022 as demand from the battery sector builds, BNEF said in a June report. Lithium hydroxide, the chemical favored for premium cells, could see shortages by 2027.
Limited availability of other materials is already threatening the battery sector's ability to keep pace with the EV boom, said Yang Hongxin, general manager of SVolt Energy Technology Co., which has an agreement to supply Jeep-maker Stellantis NV. Lithium chemicals and copper foil are a particular concern, while all key battery metals have seen prices advance since mid-2020.
"The supply chain of batteries, especially on the raw material side, needs more investment," including in new lithium and nickel mines, said Lei Zhang, chief executive officer of Envision Group, which has an agreement to produce batteries for car-makers from Nissan Motor Co to Renault SA.
Battery ingredients nickel and manganese could see some of the most severe shortages later this decade, said Kwasi Ampofo, head of metals and mining at BNEF. There's enough mined material, but a lack of capacity to process those metals into specialist chemicals could pose problems, he said.
Price swings are a bigger concern in the battery sector because EVs are still approaching cost parity with combustion engine vehicles and higher costs could have an effect on adoption, said Daniel Quiggin, a senior research fellow focused on energy, environment and resources at London's Chatham House.
Electric Vehicle Chargers
A fast, public electric vehicle charger typically needs 25 kilograms of copper, while a smaller charger to use at home needs around 2 kilograms of copper, according to BloombergNEF estimates.
Automakers see EV charging units as key to convincing motorists to ditch combustion engines, yet manufacturers tasked with delivering the hardware are being squeezed by price increases and a global shipping crunch.
Installations of public chargers—along highways, in grocery store parking lots or at fleet depots—jumped more than a third last year to bring the global total to 1.36 million nozzles. Today's cost pressures pale in comparison to what might happen later this decade, with copper demand for chargers predicted by BNEF to surge.
Charger installations are set to increase rapidly to reach 309 million connectors by 2040, when the sector's annual investment will top $590 billion.
"We've seen price pressures in certain areas," said Jane Hunter, chief executive officer of Brisbane, Australia-based Tritium, the world's second-largest producer of fast charging units and a supplier to networks being rolled out by Volkswagen AG and Ford Motor Co. "Some of the raw components, particularly copper, we've seen move materially."
EV charging infrastructure could be most exposed to raw material shortages, BNEF's Ampofo said. China—which has more public connectors than the rest of the world combined—is adding chargers at a breakneck pace, while the latest US infrastructure plan allocated spending in that direction and companies including Tesla Inc. and BP Plc have made big commitments, he said.
As the energy transition supercycle gets closer, a major question is whether miners, financiers and governments can mobilize enough capital fast enough to bring on new supplies in line with demand. That means raw materials and the companies that produce them should offer higher returns—though also more risk—than component manufacturers, equipment makers or electric car producers, according to Pala's Fung.
"It doesn't matter what battery chemistry you have, lithium is needed across all of them, and nickel is needed in many of them," she said. "If it's solar or wind or EV charging units, you need copper to connect it all together—that's why we like looking at these commodities."
The world's biggest mining firms, including BHP Group and Glencore Plc, are emphasizing their links to clean energy, while smaller competitors are surging. Lithium producers including Pilbara Minerals Ltd. and Orocobre Ltd. are advancing faster this year than battery giants like Contemporary Amperex Technology Co. and are among the top performers in the Bloomberg Electric Vehicles Total Return Index.
Still, green-focused equities have stumbled before. Valuations of solar equipment makers plunged from a 2007 peak, and lithium miners suffered more than two years of losses through early 2020 before resuming gains.
Investors need to carefully time moves to add exposure to the energy transition theme, said Camille Simeon, a Sydney-based investment manager at Aberdeen Standard Investments, which manages global assets worth about $635 billion. They should also be prepared for cyclical price swings that impact almost all commodities, and be wary of frothy valuations.
"It's very clear that demand is accelerating for the raw materials that go into those products," she said. "You also need to consider, because we are talking such a long-dated timeframe, how plausible and realistic is that, and how much do you want to pay for that at this point in time?"