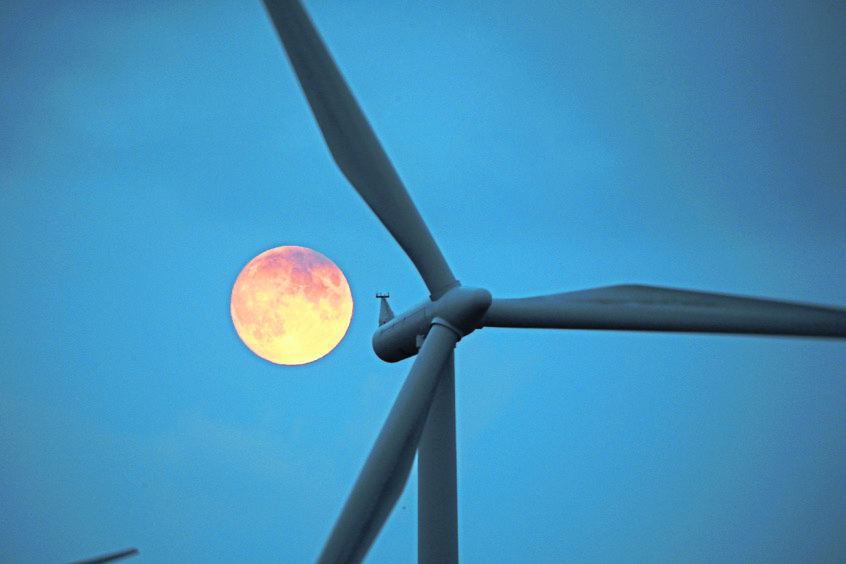 Several young energy professionals have undertaken a voyage across Scotland to spotlight the country's net zero offerings.
With less than two months to go until the world's governments gather for COP26 in Glasgow, six members of the Energy Institute's Aberdeen Young Professionals Network (YPN) covered the length and breadth of Scotland to explore the future energy landscape.
The group travelled 500 miles by ferry, electric vehicle and train, interviewing energy experts and graduates to discover what needs to be done to meet net zero.
On the 'Future Energy 500 Tour', the group visited some of the most innovative and dramatic energy projects in Scotland, from biomass in Shetland and tidal off Orkney, to carbon capture and storage (CCS) in Aberdeenshire and wind energy at Whitelee.
The findings from the tour are being turned into a special documentary, premiering alongside COP26 in November at ScottishPower's headquarters in Glasgow.
Hannah Mary Goodlad, head of Baltic Sea area development at Equinor, came up with the idea to travel around Scotland.
She said: "It was so inspiring to speak with those on the frontline of the fight against climate change who are developing some of the most innovative technologies in Scotland.
"This has to be the decade for choice and change. This is the decade to put our planet back on track and to pivot towards a future that is fairer, cleaner, and more secure for all.
"COP26 is a critical moment for humanity to get things right and to look back in the years to come on 2021 with pride.
"Tough choices are needed and fast, but I'm pleased our documentary will shine a light on the concrete actions that industry is taking to future proof the planet."
Taking part in the Future Energy 500 Tour, which was sponsored by CNOOC and Worley, were Hannah Mary Goodlad, Michael Howie, Anna Maclaren, Craig Cuthbertson, Andrew Tillie and Daniel Gear.
During their travels they spoke to some of the industry's biggest players, including Equinor and Wood, of Aberdeen.
A stop was also made at the St Fergus gas plant near Peterhead to showcase the Acorn CCS project.
The documentary will be launched at a premiere on November 3 in Glasgow, following which an expert panel of industry and political leaders will debate and discuss the key recommendations of the film.
The project is supported as part of the Energy Institute's Generation 2050 initiative, aimed at giving tomorrow's energy leaders a louder voice today.
In late 2020, the Generation 2050 manifesto was published, articulating the views of 1,000 young professionals globally that action on climate change and extending universal access to energy is neither fast nor ambitious enough.
Nick Wayth, chief executive of the Energy Institute, commented: "Young energy professionals are the industry leaders of tomorrow and uniquely placed to help tackle the net zero challenge we all face.
"I'm humbled and inspired by this dedicated group of EI members who travelled around Scotland to highlight the pioneering solutions that will help us to achieve global net zero emissions."