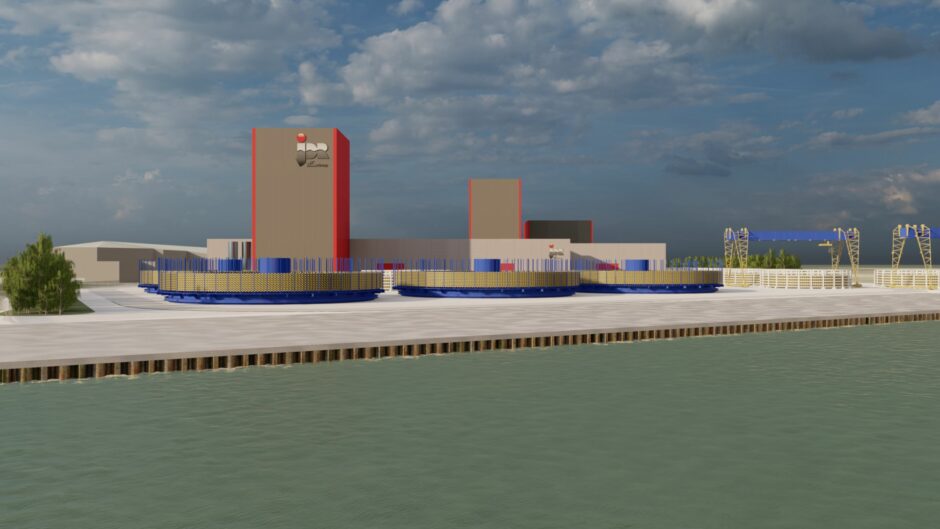 Plans have been unveiled for a state-of-the-art subsea cable manufacturing facility, designed to boost the UK offshore renewables sector.
Earmarked for in Cambois, Northumberland, the projects is being developed by global supplier JDR Cable Systems, part of TFK Group, with backing from Westminster.
Subject to final agreements, construction is expected to begin in 2022 ahead of a 2024 opening, creating 170 local jobs on completion and safeguarding a further 270 at JDR's existing facilities.
The initial project investment is estimated at £130m, which will be part funded by a grant from the BEIS Offshore Wind Manufacturing Investment Support (OWMIS) scheme.
JDR and TFK plan to raise the remaining funding, with support expected from financial institutions and UK Export Finance.
The new facility is the first stage of JDR's plans to expand its product portfolio to support the growing global renewable energy market.
Further stages of the development could result in over 400 staff working at the site.
When complete, the facility will include a new catenary continuous vulcanisation (CCV) line, making it the only facility in the UK capable of full start-to-finish manufacturing of high voltage subsea cables for offshore wind farms.
Tomasz Nowak, chief executive at JDR, said: "As the energy transition gathers pace and the UK's offshore wind sector continues to thrive, turbines are growing taller and farther from shore, calling for higher voltage subsea cables.
"We're delighted to build on our legacy as a leading provider of subsea cables to the offshore energy sector by investing in this new facility.
"We're also delighted to continue our investment in the North East of England, and in bringing new jobs to Cambois, Blyth and Northumberland. Our proposed facility is strategically located to capitalise on the rapidly growing and largest offshore renewable energy market in Europe."
The 69,000 square meter facility will occupy the site of a former coal-fired power station, continuing Northumberland's emergence as a hub for renewable energy engineering and industry.
Tony Quinn, chairman of Energi Coast – the North East England's Offshore Wind Supply Chain Cluster, added: "We're delighted that JDR has selected Cambois, near Blyth, for such a strategically important investment. It will make a significant contribution toward the development of an offshore wind industrial cluster in the North East, strengthening an already well established supply chain and creating hundreds of high value jobs."
Helen Golightly, CEO at the North East LEP, which oversees the region's 21 Enterprise Zones, said: "It's excellent news that JDR has chosen the NEP1 Enterprise Zone site as the location for its new facility. Developing manufacturing capacity and supporting the creation of jobs in the offshore and subsea sector in the region is a strategic priority for the North East LEP."
Recommended for you

Dozens of jobs to be created at Balmoral Montrose manufacturing base