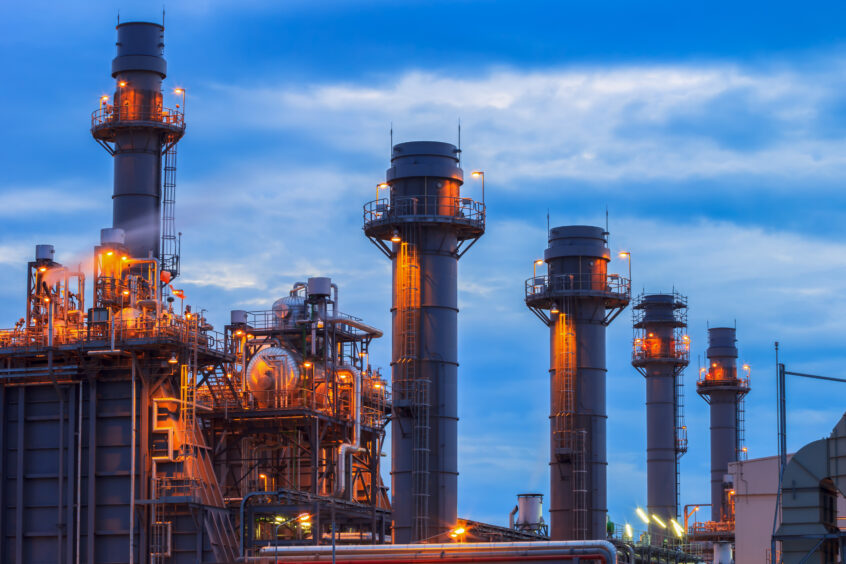 A renewables chief has blamed the current energy crisis on the UK's reliance on gas, arguing its left consumers "exposed" to market fluctuations.
Dan McGrail, head of trade body RenewableUK, said the events of the last few days demonstrates the importance of "home grown" clean energy.
Gas prices have surged in recent weeks, driven by several factors, including a decline in European stocks and increased demand from Asia.
That has coincided with unusually low levels of wind, leading to a decrease in the amount of energy being produced by turbines.
Moreover, the price of Brent crude hit a three year high this week as easing of lockdowns causes global demand for the fuel to increase. In the UK there have been shortages at the petrol pumps due to a lack of HGV drivers.
Many claim the situation highlights the fragility of relying on imports, and underlines the need for the UK to continue with domestic oil and gas exploration and production.
But Mr McGrail told RenewableUK's Global Offshore Wind conference that it exposes the reality of being overly dependent upon hydrocarbons.
He said: "It would be remiss of me not to mention the events of the last week, which have thrown up questions about how we manage the energy system and protect consumers.
"The lesson for me is that we're still too reliant on gas in the UK for both power and heat. That reliance leaves us exposed to price shocks and global supply crunches.
"So, how do we go faster and protect consumers by shifting our reliance onto home grown, low-cost, clean energy?"
To allow renewables to absorb more of the UK's energy demand, Mr McGrail said industry should learn lessons from the Covid vaccine rollout.
He hailed the "speed, success and scale" of the injection drive, describing it as a "triumph" made possible through "ingenuity, innovation, collaboration and an unwavering commitment to a singular goal".
Mr McGrail said: "It shows what can be achieved when we come together. The lessons for how we achieve our singular goal on net zero are clear; we should harness those qualities again."
During the panel session at the event in London, Jim Smith, managing director at SSE Renewables, reflected on the "huge challenge" the offshore wind faced a decade ago.
He said: "There was criticism from many quarters about the cost of offshore wind and whether we could afford it. We were talking about prices of £150 per megawatt hour (p/MWh).
"But the industry really did smash that and we've delivered £40 p/MWh – that's a truly remarkable achievement. That is obviously due to the increase in volume that we've built, as well as the great advances in technology."
Recommended for you

UK offshore wind industry pain to last years, hedge fund says