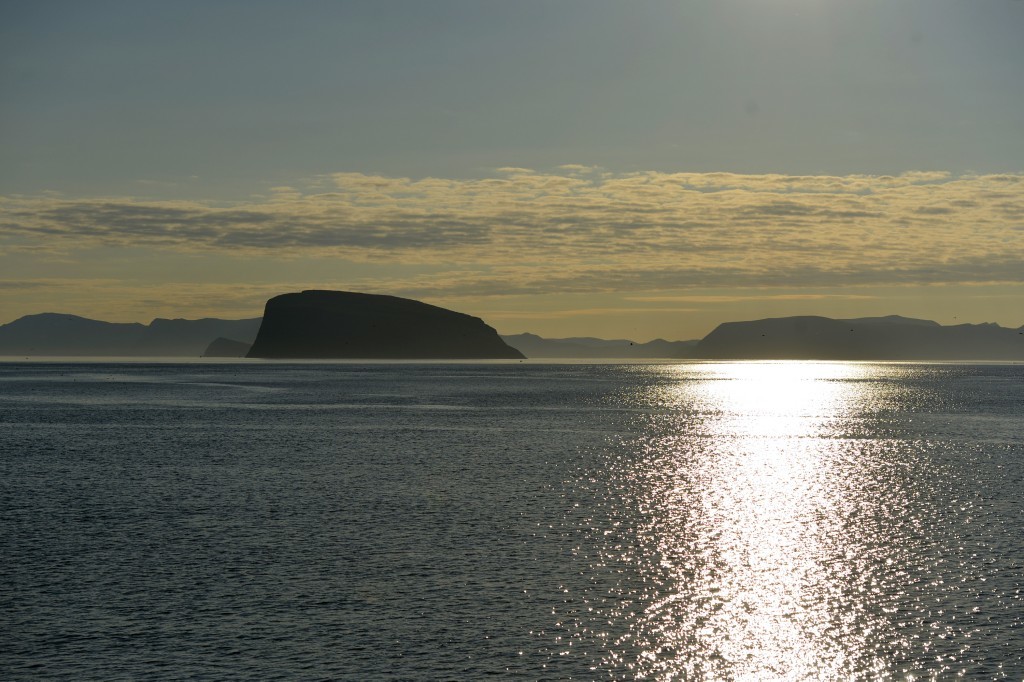 Environmental, social and governance (ESG) criteria have quickly risen up the list of key priorities for businesses in recent years.
Companies are now all too aware they will be assessed not just on the strength of their balance sheets or quality of their service, but also on their ethical stance.
Preserving and nurturing the world's natural environment and the creatures that live in it is one of the rationales driving efforts to tackle climate change.
And in order to promote this in the UK, Westminster has made the issue the ninth pillar of its 10 Point Plan.
It has committed to increasing the green recovery fund to £80 million – with the hope of delivering over 100 nature projects over the next two years – and spending £5.2 billion on flood defences, a pledge that could create up to 20,000 jobs.
For the penultimate edition of the 10 Point Pod, a series dissecting the Government's flagship policy, Energy Voice's Ed Reed is joined by Richard Betts, associate partner in climate change and sustainability services at EY and Tim Kirkwood, chief executive of Danish billionaire Anders Holch Povlsen's Wildland conservation organisation in Scotland.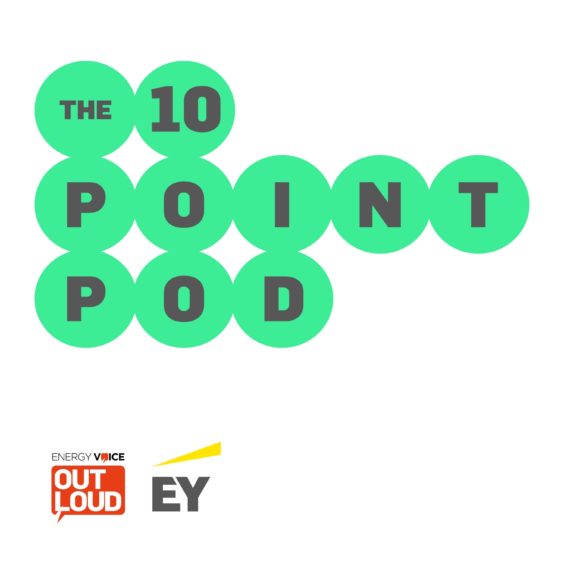 "Do we still need to worry about biodiversity?"
Unlike the other points included in Westminster's blueprint, the economic and industrial benefits of 'protecting our natural environment' aren't overtly obvious.
The majority of people across the UK live in urban areas, far from rolling mountains and stretching coastlines.
Moreover, there is an increasing need for more development so, as Reed points out, "do we still need to worry about biodiversity?"
Betts said: "We need to remember what biodiversity is. The connections between different species, including our own – we have to remember we're part of nature.
"Our world is rapidly urbanising and we often don't think about the natural world. Many have become detached or desensitised. But biodiversity is the foundation for everything, including our economy, so we need to worry about it."
Kirkwood added: "If you're in Sub Saharan Africa, for example, you live your life very close to nature.
"If your environment can't support your needs, it becomes apparent to you very quickly. There's no wood to cook with, no bush meat to harvest, your water supplies run out.
"You know pretty quickly that you are outstripping the resources that you're relying to live on."
"They're minuscule amounts of money in terms of the problems that we're facing"
As set out in the 10 Point Plan, UK Government has made several financial commitments to protect the natural environment and to encourage it to flourish.
But whether the sums of cash being deployed are enough to truly tackle the challenges is up for debate.
Kirkwood said: "Fundamentally, this is an investment in conservation and restoration, to increase our stock of nature and its ability to regenerate.
"The 10 Point Plan is quite good; it addresses a number of these. But these numbers that are spat out by governments – have £40m here, £50m there – they sound a lot, but actually they're minuscule amounts in terms of the problems that we're facing."
In order to enact material change, Betts says that "systemic solutions" are required.
He added: "We need to look at the full picture. Yes, there are lots of good initiatives that are ongoing but we need to look at what else we're doing with our money.
"There have been important studies that have come out recently looking at the scale of harmful subsidies that governments around the world are providing.
"One such report looked at the grants that were provided to agriculture globally on an annual basis. It found that 90% of those subsidies – and it was around $500 billion – were actually going towards harmful agricultural activities."
"We've got to repair our balance sheet"
Committing to 'protecting our natural environment' might have been something the UK Government felt it had to include, rather than something it wanted to.
The jobs figures and commitments to improve standards of living do not take centre stage in the proposals.
Responding to a question from Reed about whether it's "a cost" or an "opportunity", Kirkwood was unequivocal in his stance.
"Nature is fundamental to our balance sheet and we've been raiding it over a long period. We've drawn down on the balance sheet and not noticed it happening.
"We measure outputs in terms of gross domestic product, built capital and all the rest of it – we congratulate ourselves as that goes up. But that's just a measure of output along the other side.
"We've been damaging the fundamentals that have been providing for us so we've got to look at this in a different way, and our politics have to address that. We've got to repair our balance sheet."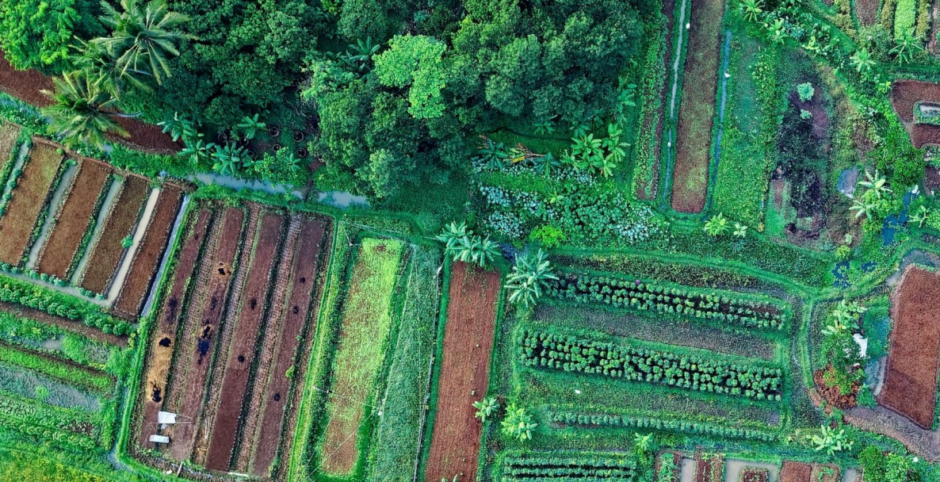 Beyond preserving the natural environment as a necessity, Betts says there are opportunities to gain off the back of doing so.
He said: "There is massive potential here for job creation on a really large scale. In our prevailing system – with very intensive agriculture, intensive fishing and the like, – you don't see many people on the land. There are very few people actually employed in large parts of the country.
"If we can move from being planet takers to planet caretakers, that's going to require a lot more intervention. There's the need for rewilding and there's a role for new technologies – drones and the like. And there can also be many opportunities for local jobs to be created in helping to manage and restore landscapes."
---
It would be a difficult task to track down someone who disagreed with the idea that the natural environment needs to be protected.
Where the debate lies is around the best way to act and if society should be prepared to give things up in order to achieve it.
While there is no easy solution to effective, holistic conservation, the economic benefits of doing so should spark widespread interest and cause green shoots to grow.
---
EY Insight from Richard Betts
In our modern, hectic, urban lifestyles, we often haven't thought much about the environment or nature and have tended to think of the environment as being of marginal importance to our lives and the economy. Yet, as the high-profile Dasgupta Review has recently underscored, in fact, nature is the foundation for our economy, our livelihoods and our well-being. The economy is not separate to the nature, then, but embedded within it. Nature provides us all with many "services" including food and water, shelter, regulating our climate, maintaining nutrient cycles and oxygen production; as well as providing us with spiritual fulfilment, being the source of much cultural inspiration and providing opportunities for recreation and recuperation, which can enhance our health and well-being.
Many recent studies have highlighted how nature loss is now a global crisis that imperils the prosperity of current and future generations and how tackling the biodiversity crisis needs to be a global and national priority by itself and also because we cannot tackle effectively other systemic crises like the climate crisis without tackling the nature crisis in parallel as they are heavily interconnected.
Faced with the magnitude of these risks, we need rapid, transformative change and a new paradigm including how we measure success. Under our prevailing unsustainable model our demands on nature far exceed its capacity to supply. This presents extreme risks for our economies. Hence, the need for us to embrace sustainable economic growth, well-being and investing in preserving and restoring our most precious asset, nature. Doing so as can help us thrive in the 21st Century and to ensure the collective well-being of current and future generations.
---
Subscribe for free to the 10 Point Pod series and listen to the protecting our natural environment episode here.
Catch up with last month's edition focussing on carbon, capture utilisation and storage by clicking here. 
Recommended for you

Unite plans 'hard-hitting' campaign to canvass energy workers