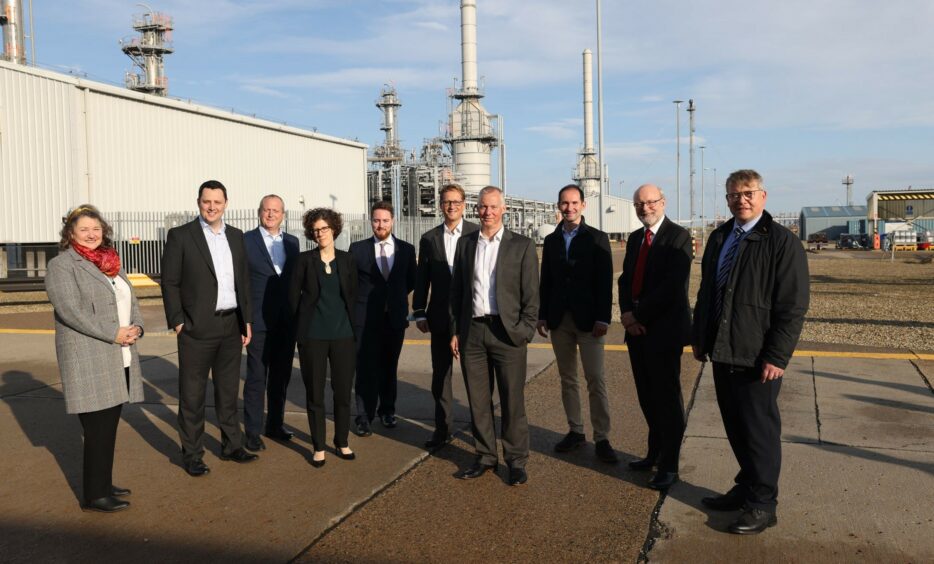 Kellas Midstream has announced plans to develop of a low-carbon blue hydrogen production facility in Teesside.
The Aberdeen-headquartered firm said H2NorthEast would create 1,200 construction jobs, while there will be 400 long term operational roles directly and across supply chain.
H2NorthEast will use existing assets around Teesside to create blue hydrogen, including use of North Sea gas via the CATS pipeline and terminal owned by Kellas.
Kellas has submitted an application for H2NorthEast as part of the East Coast Cluster CCUS bid, with an announcement of winners expected later this month.
If successful, the one gigawatt project is aimed at becoming operational by 2027, saving more than 2million tonnes of the UK's CO2 emissions.
More than 95% of the carbon produced will be captured and stored via infrastructure from the Northern Endurance CCS partnership, which includes bp, Eni, Equinor, National Grid, Shell and TotalEnergies.
Kellas managing director Andy Hessell said: "Kellas' blue hydrogen facility H2NorthEast is a significant infrastructure project that will not only help decarbonise industry in Teesside but will also create hundreds of construction roles over a three-year development period as well as long term plant operation roles for at least 25 years".
The CATS Terminal and pipeline alone transports around 26% of the UK's natural gas production on behalf of natural gas shippers.
The project was launched this week by Kellas Midstream and repsresentatives of local government.
Tees Valley mayor Ben Houchen said: "This is yet another major project coming to our region, bringing more than 1,000 jobs during construction and hundreds of high-quality, well-paid ones in the longer term.
"More than that, it will also decarbonise a significant proportion of UK North Sea gas production, while keeping Teesside, Darlington and Hartlepool on the map for innovation and demonstrating how we're leading the UK on clean energy solutions."
Recommended for you

New eco car factory could bring 800 jobs to 'hydrogen city' Aberdeen