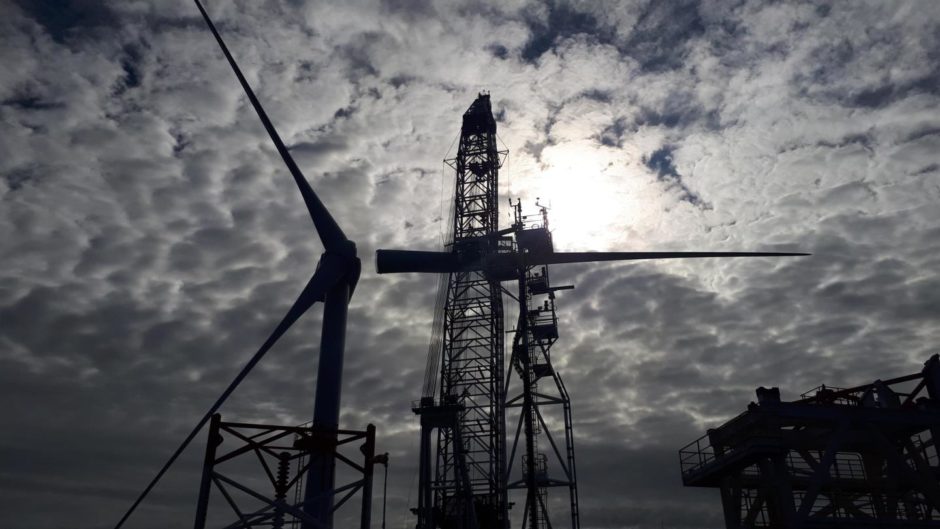 Spanish energy firm EDP, through its subsidiary EDP Renewables (Euronext: EDPR), has announced plans to invest up to £13 billion in the UK over the coming years.
It builds on that already pledged by Ocean Winds – the joint venture owned 50/50 by EDPR and France's ENGIE – dedicated to the Moray East and Moray West offshore wind projects.
The total cash committed to the two schemes currently amounts to £2.65bn.
And there are plans for an additional investment of £2.2bn in Moray West over the next 3 to 4 years.
EDPR, which has been present in the UK for more than a decade, revealed it is targeting a minimum of 3.9 gigawatts (GW) in the Scotwind leasing round, equal to a capex of up to £10bn.
Edinburgh-based Ocean Winds has submitted bids for five sites in Scottish waters, three of which as part of a partnership with Aker Offshore Wind.
Moreover EDPR has also made a move into the onshore renewables market, committing £660m to develop 544 megawatts (MW) of onshore wind and solar energy.
Miguel Stilwell d'Andrade, chief executive of EDP and EDPR, said: "These plans to invest up to £13bn by 2030 underscore our commitment to the United Kingdom – a strategic market for the growth of the Group.
"We have an established position in the offshore market, now complemented by our entry into onshore and we will explore any further opportunities that allow us to continue to play a leading role in the UK's energy transition."
Moray East is currently Scotland's largest offshore wind farm with a capacity of 950 MW and 100 turbines.
The project is currently at the last stage of construction off the north0east coast.
The last turbine was recently installed and the commissioning and start of operations is expected to take place in April next year.
Nearby, Moray West is a project of approximately 900 MW which will be the focus of a bid during the next CfD round, scheduled for early 2022.
The project is currently in the supply chain contract negotiation phase and Ocean Winds has already managed to secure a preferential bidding agreement with a leading turbine supplier.
Construction is scheduled to commence during 2022.
Once Moray West has been completed, the project is expected to require additional capex of £2.2bn over the following 3 to 4 years.
Recommended for you

Union laments ScotWind supply chain commitments with billions set to go overseas