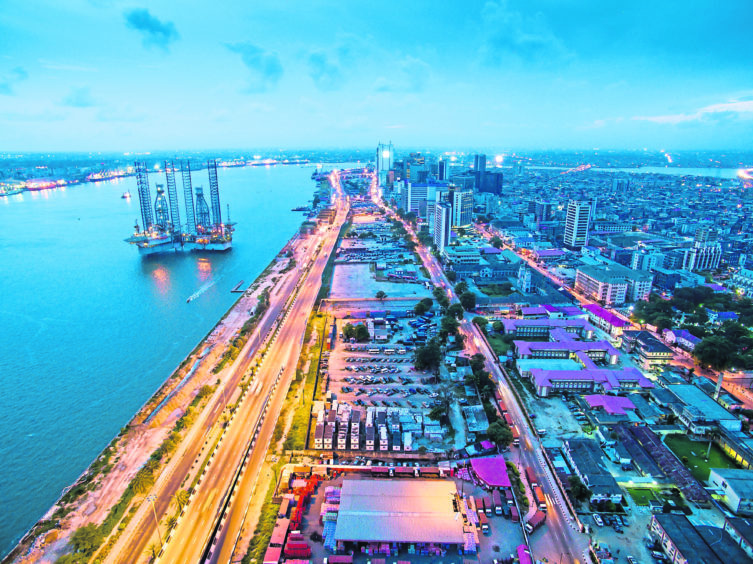 Africa has suffered in the past as a result of European ambitions and this must not be repeated as the world works out how best to tackle climate change, participants at an Aberdeen University event said.
Professor Yinka Omorogbe said climate change and energy poverty were "the world's two most pressing problems".
Colonialism intended solely to focus on the needs and interests of the colonising powers, she continued.
As a result, colonialism "effectively truncated" development in Africa. "We have ended up with leaders who have not been able to take us to where we want to be. We need to rise above history," the professor said.
Sub-Saharan Africa has nearly 600 million people who lack access to electricity. While this has rightly garnered attention, Omorogbe highlighted the often overlooked impact of changing cooking fuels.
"COVID-19 has worsened the fate of poor people and energy poverty. It has thrown people down the energy ladder. People who had been using LPG have now been forced to shift into kerosene and firewood," she said.
Focusing on electricity alone obscures the gendered impact of dirty cooking fuels. The World Health Organisation (WHO) has said that 4 million people die each year prematurely because of household air pollution.
Governance must improve to tackle energy deficits. "Countries with 100% energy access do not just happen," the professor said. "Money doesn't go into places where there is uncertainty. Planning is key."
There is likely to be a role for oil and gas to continue playing a part in the energy mix in the near future.
"The energy transition does not mean the end of the petroleum industry. It means finding alternatives that align with protecting the planet," she said.
Steps along a path
Some countries have made better progress than others. Morocco has focused on delivering solar power, with an aim of securing 50% renewable energy by 2030. Coal has been hard to shift in the North African state, while gas supplies from Algeria are likely to end on November 1 as a result of a diplomatic spat.
Aberdeen's chair of African Studies Dr King Omeihe also noted that South Africa had brought in a carbon tax for high-emitting companies.
Nigeria, though, appeared to be "far from achieving its energy targets". The country should focus on "driving energy investments to deliver access", he said.
The energy transition will necessarily mean different things in different places, Professor Tavis Potts said. That said, there are commonalities in the need for a just transition.
Potts compared the experiences of the end of coal mining in Scotland to pressure on South Africa's coal sector. In Scotland, some communities continue to struggle as a result of the closure of the mines. It was an "unplanned and unjust transition," the professor said.
South Africa's coal sector employs around 200,000 people, he said, on low incomes.
"There's a need to move from an extractive economy to one that is more regenerative and circular, based on co-operation and democracy. It's about shifting economic control, from centralised authorities to communities," Potts said.
Discussions on the transition are narrowly focused, he continued. It focuses on moving from one industry, oil and gas, to another, renewables.
A transformative just transition would put energy at the heart of a wider change, he said. Such a move would be as applicable to Scotland as it would be to Africa.