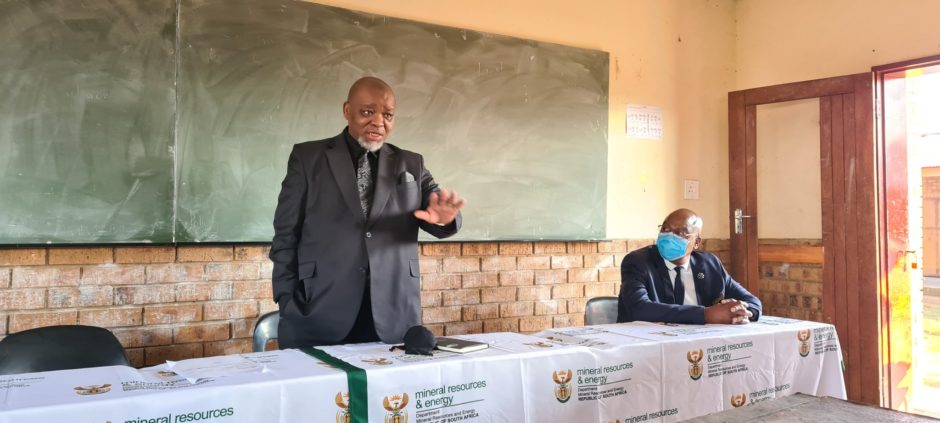 A group of CEOs and government officials have launched the Energy Council of South Africa.
The organisation aims to bring together representatives from the public and private sectors.
Sasol head Fleetwood Grobler said it was essential that South Africa take steps to participate in the energy transition and the transformation of its economy. The council will "enable inclusive economic growth", Grobler said in the launch ceremony.
The Sasol official said backers had come together at the prompting of Mineral Resources and Energy Minister Gwede Mantashe. "We collectively agreed for the need to establish the Energy Council," Grobler said. "There was an overwhelming consensus on the need for a collective and unified approach to ensure the sustainability of the energy sector."
A number of CEOs from various organisations and companies will participate in the new organisation.
"The debate the Energy Council is going to help is the nature of the transition and how to navigate that transition in a careful way. It must not kill reliability and security of energy supply. We need to find a balance between the two," Mantashe said in a keynote address.
The minister said bringing energy interests together into a single body would be advantageous. Mantashe said he had "always complained when I talk to the energy sector that I don't talk to a body, I'm talking to competitors under one roof. Some companies cannot say things in the presence of others," he said.
Future mix
Coal provides more than 75% of South Africa's electricity. Mantashe said the country aimed to reduce this to less than 60% by 2030. "Coal will remain part of our energy mix not by choice, but by the force of reality," he said.
New opportunities are arising. The minister highlighted the success of Bid Window 5 and said the next window would come "as fast as we can".
South Africa sees opportunities in renewable energy but also in hydrogen, with the aim of exporting this and byproduct ammonia. The country is well placed for this work, Mantashe said, based on its platinum resources and low-priced renewable energy.
The ministry will also seek perspectives from various parts on other technologies, such as gas and nuclear.
One constraint identified by Mantashe was that of Eskom's grid, noting this challenge had come to the fore during Bid Window 5. "We need more investment in the grid. If we don't do that, then the potential of renewables in the Northern Cape will be inhibited."
Recommended for you

Afreximbank, APPO sign up to energy bank plan