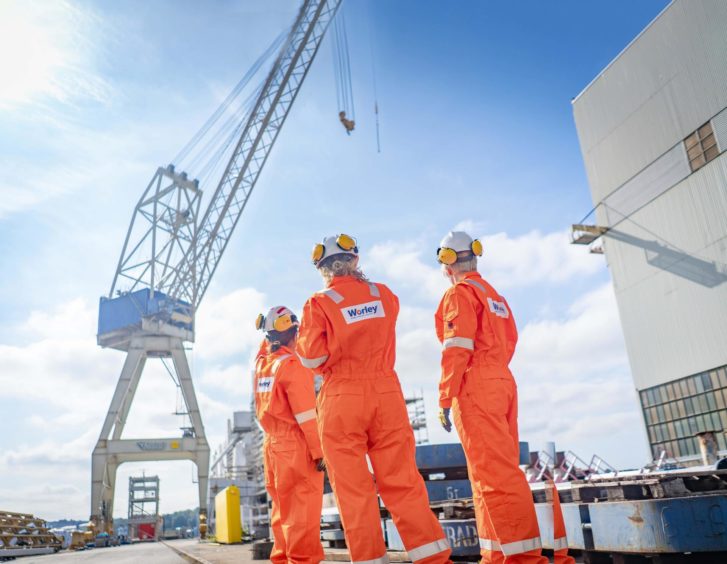 Worley has been awarded a services contract with Occidental to help develop a facility for producing low carbon fuels via direct air capture (DAC) in Canada.
The facility in British Columbia will be designed to produce renewable fuels using Carbon Engineering Ltd's DAC technology, which involves capturing carbon dioxide from the atmosphere.
It is expected to produce up to 100million litres of ulta-low carbon fuel a year for the local Canadian market, contributing to the circular economy in British Columbia.
The project is being led by Oxy Low Carbon Ventures (OLCV), an Occidental subsidiary, and Squamish Huron Clean Energy Coproration.
Worley (ASX: WOR) will provide early front-end engineering and design (pre-FEED) services and will act as project integrator for the technology, which will be executed via offices in Western Canada and Houston.
Construction is scheduled to begin in 2023, with the aim of being operational by 2026.
Once pre-FEED completes, Worley is expected to move into the FEED work and then engineering, procurement, fabrication and construction of the DAC facility for Occidental.
The award follows a FEED contract with 1PointFive, a subsidiary of OLCV in February this year for the first DAC facility in the US Permian Basin.
Worley chief executive Chris Ashton said: "We are pleased to have been awarded this contract by OLCV and we are looking forward to building on the relationship since we started on DAC-1 earlier this year.
"The significance of the direct air capture technology being extended to renewables fully aligns with Worley's purpose of delivering a more sustainable world."
Carbon Engineering, headquartered in British Columbia, has previously mooted plans to build the UK's first DAC plant along with Storegga, which could be built near the Acorn carbon capture facility in Aberdeenshire, although a final location hasn't been decided.
Recommended for you

Worley secures FEED contract for Kintore Hydrogen project in Aberdeenshire