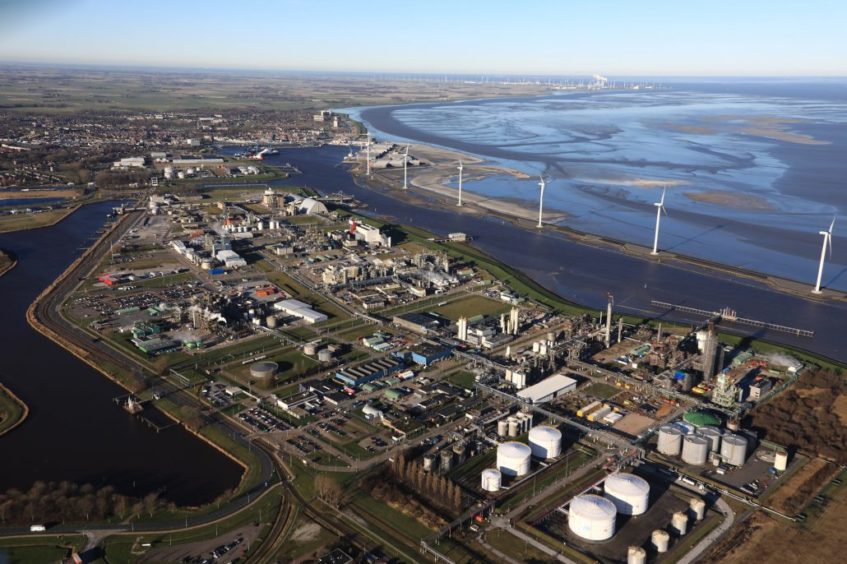 Companies including BP, Equinor, TotalEnergies and Shell make commitment to advance decarbonisation of hydrogen supplies by 2030.
The World Business Council for Sustainable Development (WBCSD) and the Sustainable Markets Initiative (SMI) announced the new initiative – dubbed H2Zero – during Industry Day at the COP26 conference in Glasgow on Tuesday 9 November.
The pledge would see the organisations drive growth in the demand and supply of hydrogen, as well as delivering financial and technical support.
Signatories represent sectors from mining to energy, vehicle and equipment manufacturers, and financial services.
Pledges from the oil, gas and electricity sectors include contributions from Acciona, BP, EDF, EDP, Enel, Engie, Equinor, Iberdrola, Shell, Siemens and TotalEnergies, among others.
In addition "support pledges" were made by the likes of Bank of America, Siemens Energy and Johnson Matthey.
On the demand side, pledges equate to some 1.6 million tonnes per year of "lower-carbon intensity hydrogen," with a focus on replacing grey hydrogen, currently used widely in the refining, chemical and fertilizer sectors, or diesel fuel used in heavy industries such as mining.
Doing so would reduce carbon dioxide emissions by more than 14 million tonnes a year, WBCSD said, or the equivalent to the annual emissions of more than six million cars in Europe.
On the supply side, the pledges potentially add more than 18 million tonnes per year of lower-carbon hydrogen.
The Hydrogen Council estimates that in 2030, the decarbonisation potential for hydrogen could equate approximately 800 million tonnes per year of avoided carbon dioxide emissions. H2Zero announcements equate to nearly one quarter of this total, the organisers said.
"The uncertainty over supply and the lack of commitment for demand are two challenges associated with the development of hydrogen as part of the global energy system," said Shell CEO and SMI Hydrogen Task Force chairman Ben van Beurden.
"We brought companies together to tackle this status quo and send a strong signal to markets and governments for hydrogen to reach its full potential."
However, pledges vary in terms of their specificity and delivery timeframe and few are wholly new.
Shell has pledged that by 2030, at least 65% (around 300,000 tonnes per year) of the hydrogen consumption in its chemicals and energy parks will be 'reduced carbon' or better (excluding co-produced hydrogen).
The supermajor also pledged to produce 75,000 tonnes per year of ultra-low carbon hydrogen and 100,000 tonnes per year of "reduced carbon" hydrogen by 2030, while BP intends to produce at least 500,000 tonnes per year of "low and ultra-low carbon" hydrogen in core markets, with up to 50% ultra-low carbon hydrogen from renewable sources, and to develop 50 hydrogen refuelling stations in the UK and Germany.
Equinor, which intends to supply 10% of the European market for clean hydrogen by 2035, said that all the projects it brings onstream by 2030 will deliver low-carbon or ultra-low carbon hydrogen.
Enel intends to build 2GW of electrolyser capacity by 2030, while EDF says it will announce a pledge "in the near future."
"Our hope is that these combined pledges spark investments in supply and inspire other users to transition to hydrogen," added WBCSD senior adviser and former COP26 president-designate Claire O'Neill.
"To further accelerate the development of the hydrogen market, we are encouraging more companies to join this effort and make pledges."
Recommended for you

Orsted shelves Gigastack UK hydrogen project at world's largest wind farm