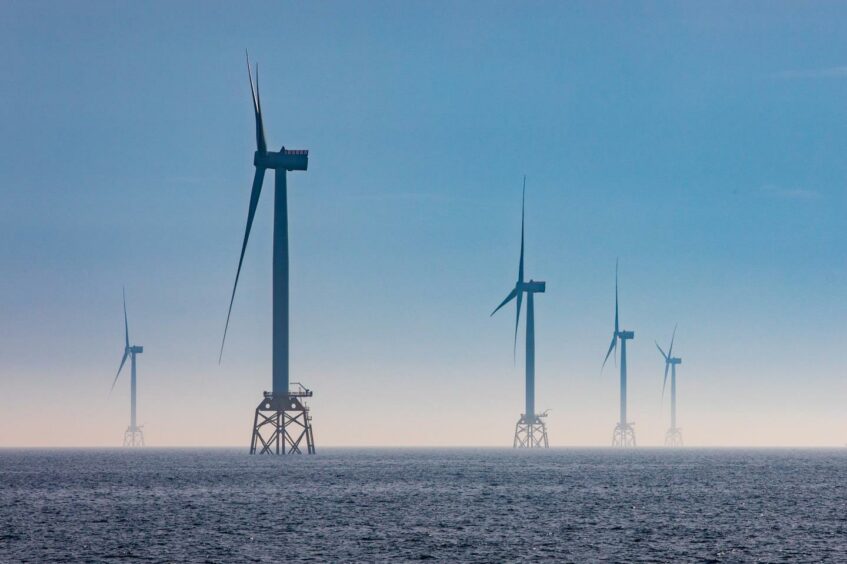 Trade body RenewableUK has announced the appointment of three new energy experts to its board of directors.
Joining the organisation's top team are Graham Cooley, chief executive at ITM Power, Kate Turner, policy and regulation director at ScottishPower Renewables and Gordon MacDougall, managing director at BayWa r.e.
RenewableUK's board supports the formation of the body's strategy and priorities.
Dan McGrail, chief executive of RenewableUK, said: "I'm thrilled to welcome Graham, Kate and Gordon to our Board. They each bring expertise and experience which will be invaluable as we look to implement our new five-year strategy and continue to support business and industry to accelerate the pace towards net zero."
Mr Cooley said: "I'm delighted to be joining the Board of RenewableUK, working with my fellow Board Members to drive positive change. As a green hydrogen specialist, ITM Power supports the growth and full utilisation of renewable energy by providing long duration energy storage. I look forward to working with RenewableUK member organisations to achieve our collective goal of net zero in the UK by 2050."
Ms Turner said: "I'm very proud to join the board of RenewableUK, working with a first-class team that is providing a leading voice supporting our industry and providing critical and credible engagement with decision makers on behalf of membership spanning the breadth of the renewables value chain."
"There has never been a more exciting time for the renewables industry as we transition to a cleaner energy future and deliver net zero but we need to be able to do more now and do it faster. Green electricity will be the backbone of our entire economy, the way we live, travel and how we heat our homes. As we work to quadruple renewable generation across the UK to achieve net zero targets, we will see significant opportunities thanks to infrastructure investment, job creation, innovation and supply chain grown while creating a legacy of a smart, agile energy system. And RenewableUK will be there to help lead the way."
Mr MacDougall said: "It's a privilege to be joining the Board of RenewableUK at this crucial time in the UK's journey to net zero, and it feels particularly significant as we play host to the world with COP26. This decade will prove pivotal to the future of the planet, and it's vital we continue to drive forward the renewable transition, creating long-term investment and job opportunities, and ensuring a sustainable future for us all. I look forward to working with the talented and diverse team at RenewableUK to achieve this essential growth in the UK renewable sector."